(This article is contributed by Mr Ronnie Yap, Induk Academy.)
"The best way to not feel hopeless is to get up and do something. Don't wait for good things to happen to you. If you go out and make some good things happen, you will fill the world with hope, you will fill yourself with hope." ~ Barack Obama
Just a few days before Christmas 2012, twenty INDUK students, aged 6 to 14 years accompanied by our instructors and Sister Linda Sim from Team Gold, visited Kheng Chiu Loke Tin Kee Home, as part of the its first community outreach effort. The Home, located at Tampines, is a non-profit shelter, providing help and home to about 140 elderly residents, many from low income families, have no living relatives they could depend on and/or are on government welfare programmes.
In organizing this outreach programme, we hoped the children would be more socially aware; and the opportunity to interact and engage in the act of giving and helping the disadvantaged. To ensure a more grounded experience, students participated in the preparation before the scheduled visit – they baked cookies, made personalized greeting cards, sorted and packed the goodie bags to be distributed to all residents, as well as rehearsed on the entertainment performances.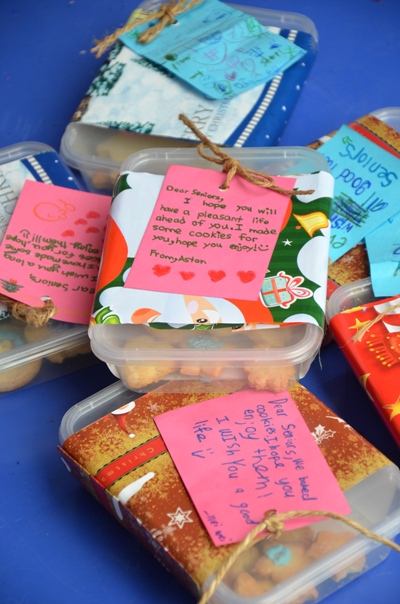 On 20th December, our coaches and Sister Linda, with the students as eager assistants kicked off the day's activities by conducting the Home's daily morning exercise routine. The elderly residents were enthusiastic as they keenly followed as best as they could with the stretching exercises, kicks and punches. This was followed with entertainment, which included taekwondo performances like aerobics, creative poomsae and board breaking by the students and Sister Linda. The morning activities ended with a round of games played with much gusto and glee by the residents and students. However, the visit was not just fun and games – the team stayed on to help with chores like furniture cleaning and service during lunch at the home.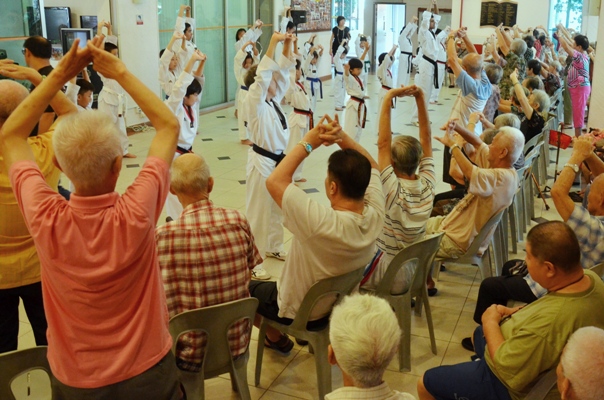 It was a successful outing as the students and instructors found purpose in helping and serving. Encouraged by the positive response from the team and the Home, we will continue with other outreach programmes that will engage our students in community work and the act of helping others.

(You can view more photos, compliments of Mr Ronnie Yap, on our Facebook page at Singapore Taekwondo Federation Official Gallery.)