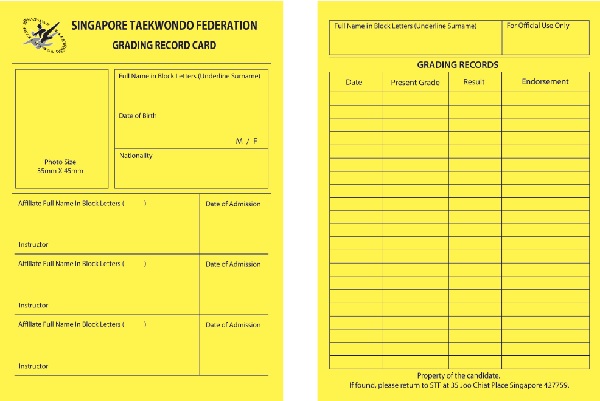 A brand new year with a new grading card.
With effect from January 2019, the blue grading card will not longer be in use for new candidates (Foundation Levels & White 10). Those holding the blue grading cards will continue to use them. It would be phased out by 2021.
The new yellow grading cards are now available for collection at the STF office at 35 Joo Chiat Place Singapore 427759 during office hours. Please avoid lunch hour from 1.00pm to 2.00pm.
NRIC and passport numbers will not longer be required on the new cards as part of data protection.
If you require any further clarification, you may call the STF Secretariat at 6345 1491.