The Singapore Taekwondo Federation had 'churned' out its first batch of national poomsae referees.  More than eighty participated in the 1st National Poomsae Referee Course comprising three sessions – one for the senior examiners, one for the examiners and one for the rest. 
While the senior examiners and examiners took their tests on 18 and 25 January, 2007 respectively, the rest took their tests on 3 February.  Eighty participants in all passed.
The tests were preceded by a twelve-hour course held at the National Training Centre. It was a comprehensive course covering, among other things, the attitude of a poomsae judge, the competition rules and the scoring structure.
For practical session, the participants spent more than three hours on performance judging.  It was primarily to enhance their ability to spot inaccuracies and provide the final scores quickly.
In the beginning, it was observed that the variance of judgment was quite significant.  After some practices, it became narrower.  The confidence of the participants in passing the correct judgment also grew.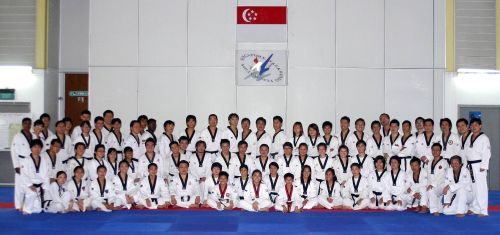 All successful candidates were awarded the National Poomsae Referee qualification.  But their classes would depend on their qualification as a poomsae coach.