The poomsae coach courses held on 4 and 5 November received overwhelming response.  As a result of this, the STF decided to organize an additional course on 11 November 2006 to accommodate the extra participants. 
Said the Coaching Coach Chairman Wong Liang Ming: "It shows that our coaches are not contented in remaining status quo.  They want to keep abreast of the latest development and continue to be effective coaches.  Their attitude is good for their students and the sport."
The two courses held over the weekends saw 74 coaches qualify for the various poomsae coach levels.
The best trainees for the two courses were:
– Valerie Teo Wan Mei
– Huang Qiao Zhen
– Christina Liew
– Chan Kok Wah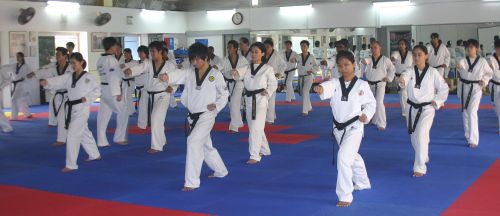 Certificates of successful participants would be presented at a ceremony which had been scheduled to be held on 26 November 2006 at 9am at the NTC.