"My boy found the session exciting. It complemented the training he had in his club. I believe the workshop has motivated him to improve on his kicking techniques." – Amir Gaa.
Amir Gaa is the father of Zachary Gaa who participated in the Sparring Workshop organized by the Singapore Taekwondo Federation on Sunday 27 January 2013. It was conducted by Choi Dae Ho and Jeong Je Young, members of the World Taekwondo Federation Peace Corps.

Jason Tan, Gan Guo Bin and Raja Zulfadli, all national players, were at hand to assist them to ensure that the participants performed the techniques correctly.
The training session provided participants an insight of some of the currently favored sparring techniques and tactics.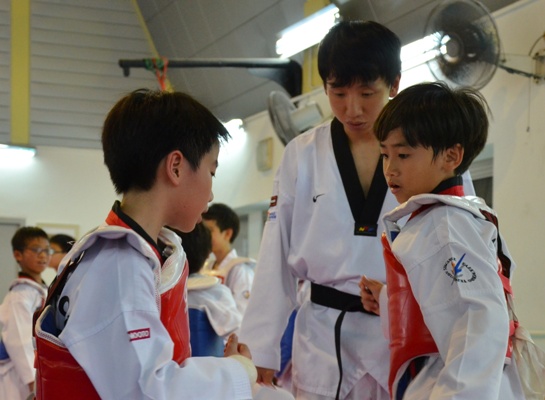 Said Edna Cordova: "It was rewarding for me as I learned some new skills. The three hours I spent at the workshop was worth it. It was really fun. Those who did not the session had missed a golden opportunity to update and upgrade themselves. I look forward to the next workshop."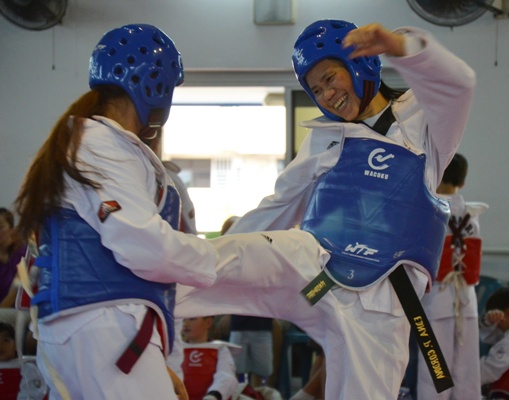 The workshop attracted almost 50 participants.
(The photographs were taken by Mr Ronnie Yap.)