The Singapore Taekwondo Federation will be organizing a Grading Preparation Workshop to help Brown 1 (Junior and Senior) and higher to prepare for their grading.
The workshop, which will be conducted by an examiner, will give participants the answer to the frequently asked question: What must I do to pass the grading? It will also provide an opportunity for participants to clarify any doubts or reservations they may have about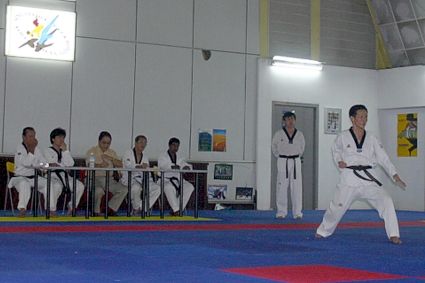 Feedback on the performance of participants will also be provided to help them to correct their weaknesses themselves.
The details of the workshop are as follows.
Date : Sunday 16 September 2007
Time : 9am to 12noon
Place : National Training Centre (NTC)
Dress Code : 'Dobok'
Certification : Certificate of Participation
Fee : $30
Closing Date: Tuesday 11 September 2007
The registration form is attached.
For those who will be driving, please note that parking is free at the NTC on Sunday.