Senior examiners – Chin Khee Shin, Steven Soh and RA Jeyaraman – participated in a rigorous training programme for the poomsae coach certification on 28 September 2006 at the National Training Centre.  It was conducted by Chief Examiner Lim Teong Chin and supervised by STF President Milan Kwee. 
The training was part of their continuing education programme to ensure that they were updated with the latest development in the sport and remained competent and relevant.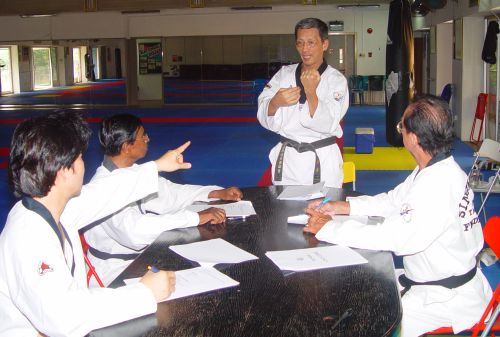 The participants went through the training like they were still in their prime.
It was blood, sweat and no tears for them.  During the training, Chin bled when he bruised his arm.  As they gave their all in the humid environment, they perspired profusely.  There were no tears as they enjoyed the training very much.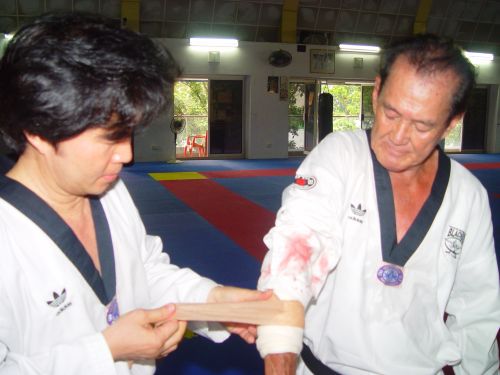 Laughed Jeya: " It was like old times except we are so much older."
At the end of the programme, they took the theory and practical tests with confidence.