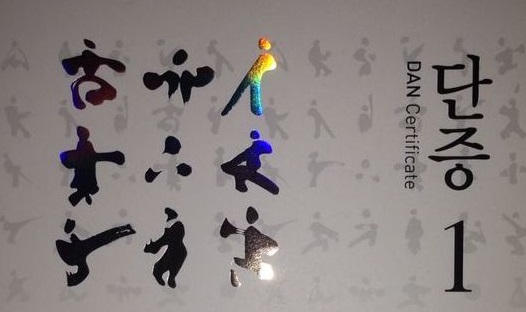 The STF encourages all its poom and black belt holders, especially those who wish to participate in international competitions and seminars, to apply for Kukkiwon certification.

Those who are interested to apply for Kukkiwon certification should apply through their respective clubs.  The current rates including administrative fees are as follows.

·         1st dan      –           S$125.00

·         2nd dan     –           S$160.00

·         3rd dan      –           S$210.00

·         4th dan      –           S$265.00

·         5th dan      –           S$525.00

·         6th dan      –           S$615.00

·         7th dan      –           S$790.00
All qualified members of STF-affiliated clubs should apply for the certification immediately after the announcement of their grading results so that they will not lose out in their Kukkiwon ranking seniority.
For example if you obtain your 1st dan in January 2009 and 2nd dan in January 2010, you cannot apply for 2nd dan Kukkiwon in 2010 if you do not have a 1st dan Kukkiwon.  In that case, you have to apply for your 1st dan in January 2010 and wait for January 2011 before you can apply for the next grade.  That means you will be 1 year, in term of Kukkiwon grade, behind your contemporaries who had applied.
Kukkiwon certificates issued through the STF bear the signatures of both the Kukkiwon President and STF President.  Kukkiwon certificates without the signature of the STF President are not recognized by the STF.  And holders of such certificates will not receive the support and/or recommendation of STF for participation at competitions, courses and other activities organized or sanctioned by the following organizations:

·         International Olympic Committee

·         Asian Olympic Council

·         World Taekwondo Federation

·         Asian Taekwondo Union

·         Asean Taekwondo Federation


The application form is available in the Forms folder.
Please check with Jolene, Theresa or Rosalind at 63451491 if you require clarifications on the conversion process.