9 players and a coach from Singapore were among 272 young athletes and officials from 25 countries who participated in the 2nd World Youth Taekwondo Camp. The annual event held from 26 July to 31 July 2010 was jointly organized by the World Taekwondo Federation and the Taekwondo Promotion Foundation (TPF).
While the opening and closing ceremonies for the six-day camp were held in Seoul, the main activities were conducted in Muju, Jeollar Province. Muju would be the home of the Taekwondo Park which was expected to be completed by 2013.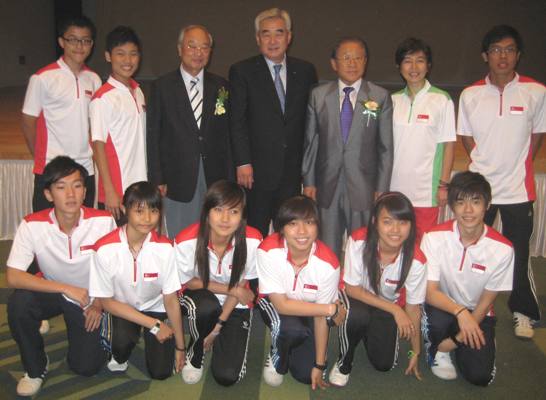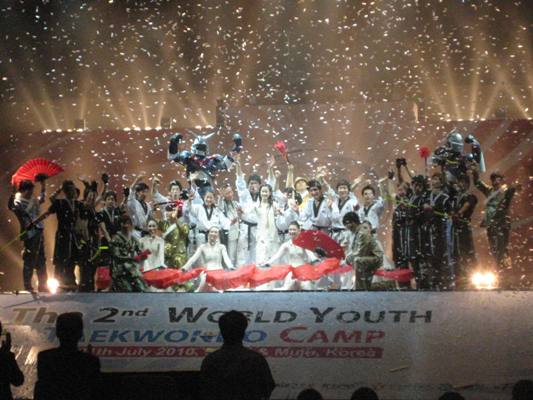 The training for the participants comprised kyorugi, poomsae and moral education.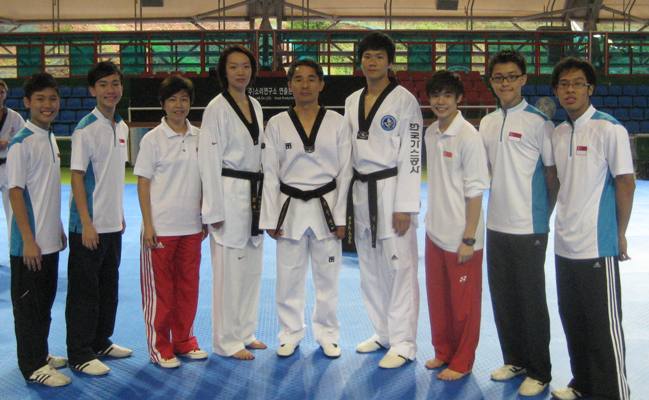 Master Jeong Kook-Hyun, 4-time world champion and Olympic gold medalist, conducted the kyorugi training sessions. The living taekwondo legend shared invaluable insights on sparring tactics and strategies which the participants enthusiastically soaked in. Two other Olympic champions were at hand to ensure that the participants performed the numerous technical movements correctly. They were Chen Zhong from China and Cha Dongmin from Korea.
The poomsae sessions were conducted by Grandmaster Kim Kyung Chan. He was assisted by Master Song Namjung, two-time world poomsae champion and co-author of the book entitled 'The Official Explanation of Taekwondo Poomsae'. The participants found the poomsae training interesting and enjoyable.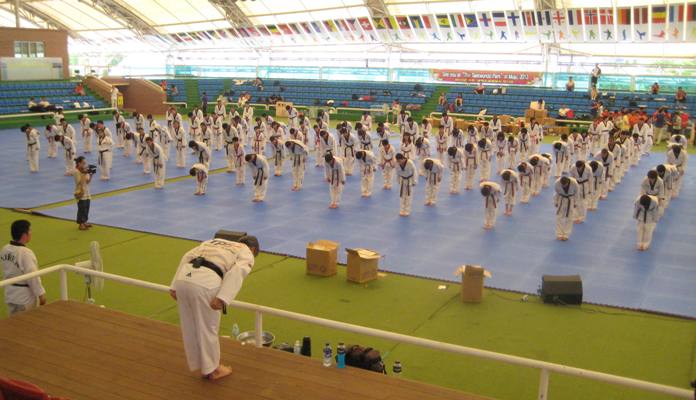 Lectures on Promotion of Olympic Spirit through Taekwondo and Olympic Value Education Program were given by TPF Chairman Dr Lee Dai Soon and Dr Chang Ju-Ho respectively.
Said Nicholas Tang, a member of Singapore team, "I enjoyed the experiences and managed to make some friends from the participating countries. It was an eye-opener for me as that was the first time I visited the home of Taekwondo. I would like to thank the Singapore Taekwondo Federation for the exposure which was invaluable to me."
Participants from Singapore at the Camp
Coach – Wong Liang Ming
Players – Jason Tan Junwei
Nicholas Tang Kang Yu
Keith Ong Jin Cong
Daryl Tan Jia Jun
Christopher Lee Jia Zhe
Tio Jia Xin
Nur Zakirah Bte Zakaria
Nurul Shafinas Bte Abdul Rahman
Tessa Tang Xue Yi