When officials, coaches and members of national kyorugi and poomsae teams left for Phnom Penh, Cambodia for the 10th Asean Taekwondo Championships on 6 April 2011, they brought with them more than their luggage containing their personal belongings.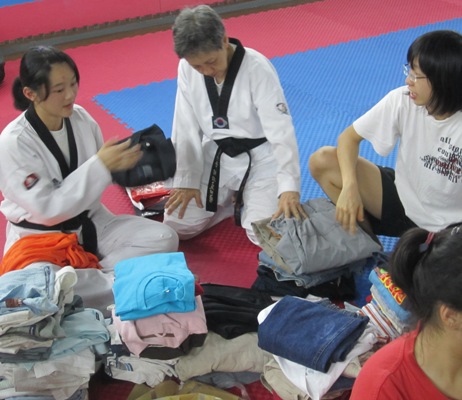 The Singapore contingent had with them biscuits, chocolates and cash donated by TEAMgOLD members and some parents and 14 boxes of gifts for children in the orphanage.
Mr Milan Kwee, STF President, handed the cash and the other items over to Sister Ophriini at Naga World Hotel where the Singapore contingent was housed.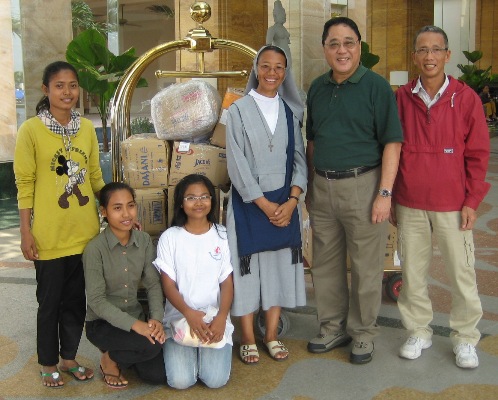 In her letter of thanks, Sister Ophriini wrote: "This afternoon we met Mr Milan (Kwee) and got the love packets.
"Thank you for the biscuits and the chocolates too. We will keep these for the Easter Celebration.
"Our sincere gratitude to all who have contributed to make us Sisters, the young and the kids happy. We will distribute them during the holidays and better ones as gifts or prizes to the children."
The STF urges all members to find ways to help those in need as it is their responsibility as taekwondo members to do so.