The Singapore Taekwondo Federation fielded eight players who finished among the top in the Koko Krunch Junior Taekwondo Championships in the Singapore leg for the Grand Finals of the competition.
The event which was staged in Kuala Lumpur, Malaysia attracted the best of the best in junior players in Malaysia and Singapore.
Players from Singapore obviously were not overawed by their first overseas experience. All of them justified their participation in the competition by giving their opponents a run for their money. Three of them returned with medals. The gold medal came from Isabel Rivas while the two silver medals were netted by Nichelle Tan Ying Xuan and Tan Shen Zhe.
Said Mr Lee Thiam Poh, the Team Manager: "The players did Singapore proud.  Our girls only needed one more gold medal to take the overall female event."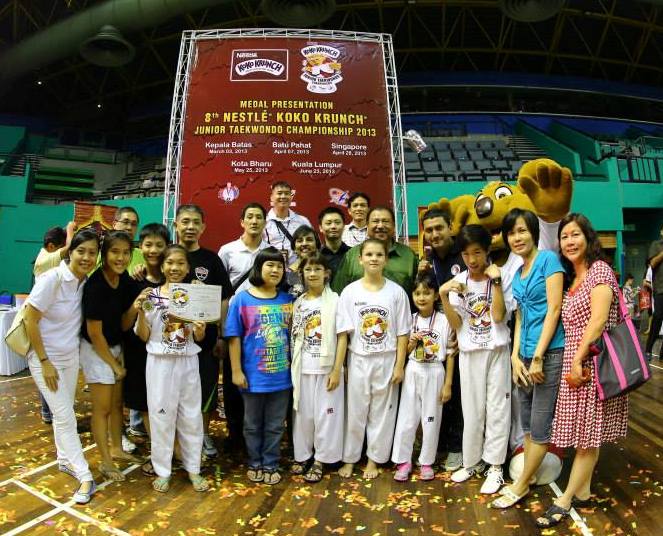 Our other flag bearers were as follows:
Coaches
– Suren
– Lai Han Seng
– Brian Peh
– Yoon Dae Ung
– Santos Rivas
Players
– Isabel Rivas
– Nadia Johnson
– Nichelle Tan
– Mahala Beasley
– Phua Kai Jie
– Randall Lye
– Tan Sheng Zhe
– Terry Tan