Steven Soh and Lim Teong Chin, both senior technical members of the Singapore Taekwondo Federation, attended the Joint-Technical Meeting organized by the World Taekwondo Federation on 14 November 2008.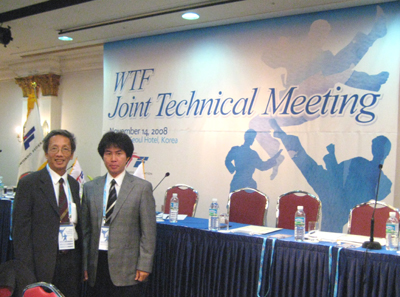 The meeting held at the Ramada Seoul Hotel attracted 60 taekwondo experts from over 30 countries. It was primarily to improve the competition rules so that competitions could be more exciting and judgment could be more transparent.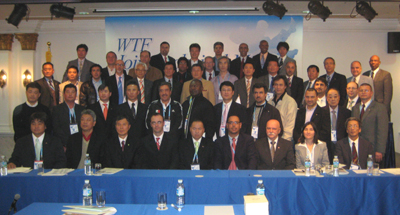 There were animated discussions made on various areas including the reduction of the competition area, the change of the weight categories, the removal of the 12-point ceiling and 7-point gap, the adoption of graduated scoring system and the introduction of instant video replay system.
A few interesting ideas bounced around during the meeting but did not get much support.
Said Lim: "I thought the suggestion by the Iranian delegate to break a tie by declaring the last player to score as the winner was brilliant. It will be less subjective. Furthermore, the disadvantaged player will be compelled to take positive action which can mean more exciting game. Unfortunately, not many people supported it."
There would be some changes in the competition rules. But would it be for the better? Well, that is something we have to wait until after they have been implemented.