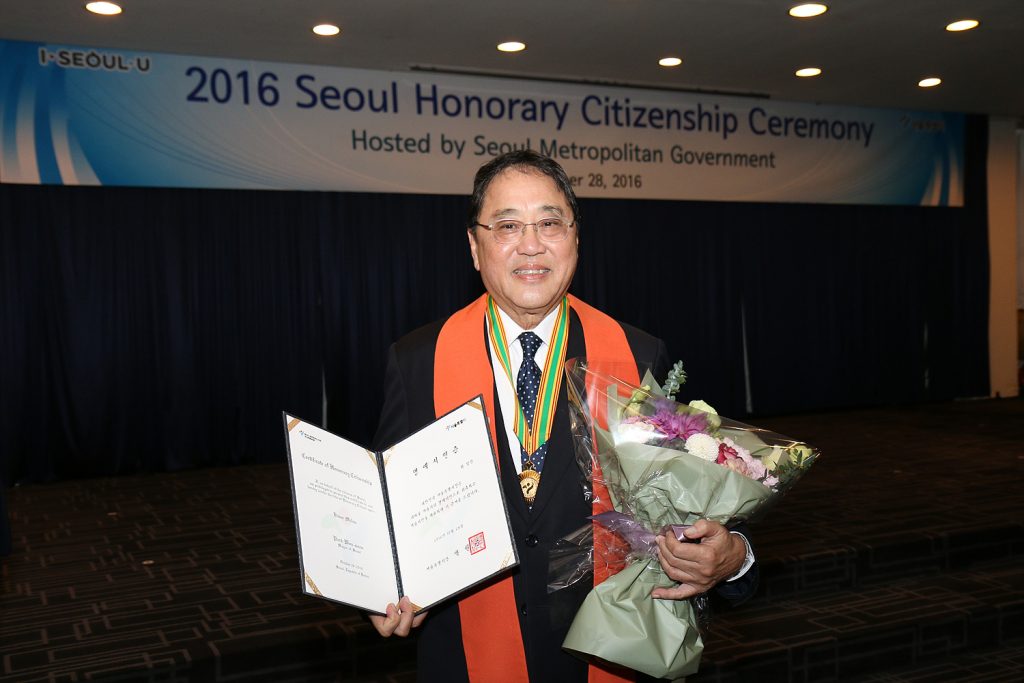 SEOUL, Korea (October 28, 2016) – The WTF Council Member and Singapore Taekwondo Federation President Milan Kwee has been awarded Seoul honorary citizenships by Seoul Mayor Won Soon Park for his effort in distribution of taekwondo widely.
Seoul honorary citizenship has been awarded since 1958 as a reward and for the friendly relations to non-Koreans who demonstrated their dedication to Seoul in various field and visitors from overseas such as head of countries, first ministers, and diplomatic delegates.
The recipient of Seoul honorary citizenship gets selected among the candidates recommended by the head of embassies, public organizations, social organizations, and by more than 30 Seoul citizens' signatures. The candidates go through evaluation process, and then need to get the Seoul City council's approval to become a recipient.
World Taekwondo Federation (WTF) President Chungwon Choue also congratulated Kwee for being awarded as Seoul honorary citizen and encouraged him to keep support for the development of taekwondo.
Kwee became a Seoul honorary citizen with 21 other recipients from 14 different countries.
(Source: www.worldtaekwondofederation.net)