The Singapore Taekwondo Federation (STF) signed two memoranda of understanding (MOU) on Sunday 22 June 2014.
Mr Milan Kwee, STF President, endorsed the first MOU with Taekwondo Chung Do Kwan Association (TCDKA) at 10 am at STF Secretariat. The other signatory to the agreement was Mr Um Voon Kyu, President of the Association. As Mr Um was not able to make the trip to Singapore because of an important medical appointment, he was represented by Mr Kim Yong Ho.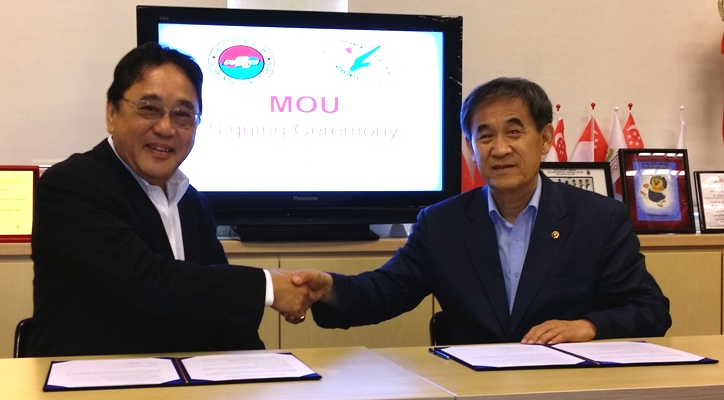 The sealing of the MOU means that the STF is the official representative of Chung Do Kwan. Any members not affiliated with the STF will not be allowed, among other things, to claim that they are members of Chung Do Kwan or wear the Chung Do Kwan logo on their uniforms.
The MOU was the result of TCDKA plan to internationalize the organization. And for Singapore, it has chosen the STF as an apt representative.
The second MOU was signed by Mr Kwee an hour later with the World Taekwondo Taedoo Union (WTTU) headed by Mr Kang Shin-chul who had personally produced numerous World Champions. Mr Kang was at the STF office to seal the deal.
WTTU promote the development of taekwondo through its educational and training programme. Members of STF may train at Namchang Dojang in Suwon, Korea at a special discounted fee.
For more information on the MOUs, members may email the STF at stkdf@mail.com.