With the blessings of the Singapore Taekwondo Federation, 5 senior members from Yi Dojang broke the Guinness World Records.
Patrick Tan Yong Chen, Stephen Pang, Chan Kok Pheng, Quek Boon Hock and Ang Soon Chuah took 2 weeks of planning, preparation and training to achieve the feat of smashing the most vinyl records in 30 seconds. The number of very flexible vinyl records broken – 38! The earlier record set in 2002 was 23.
The record breaking event was accomplished through the co-operation of EMC Corporation (United States) and Yi Dojang Martial Arts on 14 January 2011 at EMC Briefing Centre.
Said the head of the team, Patrick, "We operated under a 'veil of secrecy' as the event details could not be divulged in view of a slew of worldwide record breaking events concurrently planned by the event sponsor.
"Great emphasis was focus on teamwork and strict mental and technical disciplines. We endured great challenges during the preparation process. We were delighted that we were able to tame the challenges and a new world record of breaking vinyl records within 30 seconds was convincingly rewritten."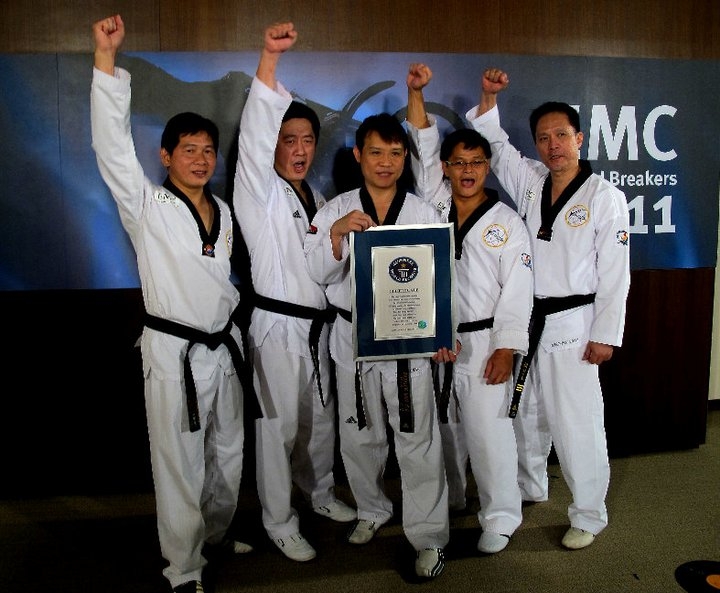 The STF congratulates the record breakers.