When it comes to taekwondo, Edgefield certainly has an edge over most school as the programme has the full support of the Principal, Mr Leong Kok Kee, and his staff.
The school has chosen taekwondo as an activity for all its students and Mr Leong, being a leader by example, practices it with his students.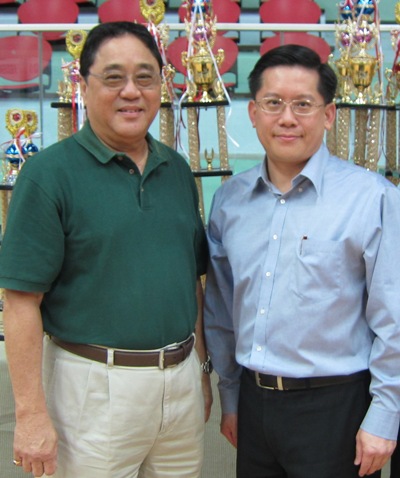 Mr Leong approached the Singapore Taekwondo Federation (STF) last year to work out a plan for the introduction of the programme to the school. The discussion led to the dispatching of a team of four STF coaches – namely, Ms Ng Lee Noi, Mr Simon Ang, Mr Dave Ang and Mr Raymond Chin – to kick off the activity. 
Under the leadership of Ms Ng, the coaches worked tirelessly in the interest of making the programme a success.
They sacrificed their allowances to help some of the students who could not afford to participate in the programme and voluntarily spent additional hours to prepare the students for the recent National Inter-School Taekwondo Championships.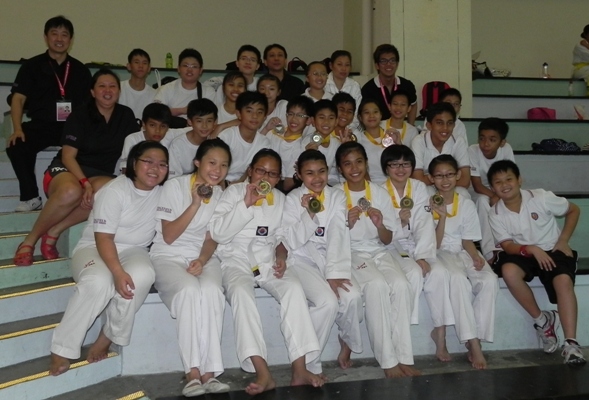 The excellent support given by the school, the selfless sacrifices of the coaches and the hard work of the students combined to produce unexpected results for the school in the national school competitions.
Edgefield managed not only to win two gold, one silver and four bronze medals in its maiden outing but also capture the Best Newcomer title and the 3rd spot for the Overall 'C' Division (Female). It was a brilliant outcome by any count.
The school will certainly not rest on its laurels. It will continue to capitalize on its winning edge. And Edgefield Secondary School is a school to watch in next year's competition!