Members of the Board of Examiners met on Friday 6 January 2012 to keep abreast with the latest development of the sport and the direction of Singapore Taekwondo Federation (STF) and also to update themselves on the latest grading requirements.
Mr Milan Kwee, STF President, took time off from his busy schedule to meet the examiners. He thanked them for their contributions and went on to fill them in on Singapore's status in the international scene and STF plan to get more senior members to be internationally qualified.
After that, the Chairman of the Board provided the examiners with some feedback he received from coaches and parents. He reminded the examiners of their responsibilities and informed them of the changes. These included the scrapping of the modular grading and the introduction of a sparring workshop which will exempt successful participants from the grading components.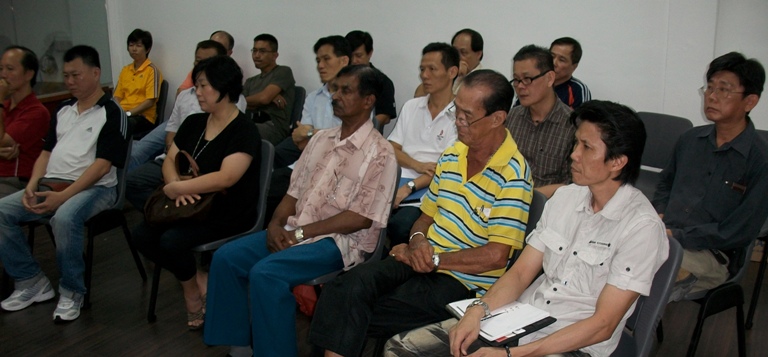 The examiners were also given a new list of interview questions. Participants of the Grading Workshop would be taught how to answer them.
For coaches who are reading this article, here are some of the possible questions which will give you some idea of what is coming up for your students:
Would you use vulgarities in you Facebook, Twitter or public conversation? Why?
If you want some information from you coach, how would you approach him and what would you say?
How can you give of your best during training?
Your friends ask you to join them in smoking. What do you think of it?
What have you done to show your teacher that you are a good person?
The meeting concluded with the sharing of good practices by the examiners. All examiners were encouraged to adopt them.