Jason Tan, arguably Singapore's top male taekwondo kyorugi exponent, demonstrated his charitable spirit by donating almost 10% of the money he received for his Singapore National Olympic Council Meritorious Awards 2012 to the Singapore Taekwondo Federation (STF).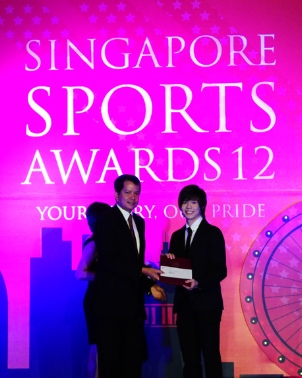 Although $300 is not much to STF, it is quite substantial to Jason who is still in school. But the STF is touched by the contribution. As the saying goes, it is the thoughts that count.
Yes, it is indeed as he wishes that his contribution can be used to help any of the other athletes in the training squad.
Jason exemplifies the qualities of a true taekwondo exponent. Despite his achievements which include being a world-ranked player, he remains humble, respectful and selfless.
Thank you, Jason, for being a good role model for taekwondo!