To promote sportsmanship among young Taekwondo exponents, NESTLÉ KOKO KRUNCH Junior Taekwondo Championship kick-started its 10th edition by setting a new record in the Singapore Book of Records today.
In collaboration with the Singapore Taekwondo Federation (STF), 1,400 Taekwondo students from Edgefield Secondary School gathered to create a human formation of the SG50 logo to mark Singapore's Golden Jubilee. The students then proceeded to kick and break 2,800 planks in a team formation, setting the new record for the "Most Number of Planks Broken in Kicking Sequence" in the largest local Taekwondo demonstration.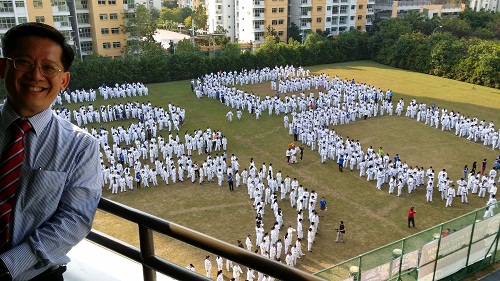 Edgefield Secondary School is the first and only school in Singapore to introduce Taekwondo sport as a compulsory Co-Curricular Activity (CCA) for all Secondary 1-5 students. Experienced instructors from STF provide weekly Taekwondo lessons on Poomsae (offense and defense techniques) and Kyorugi (sparring) at the school.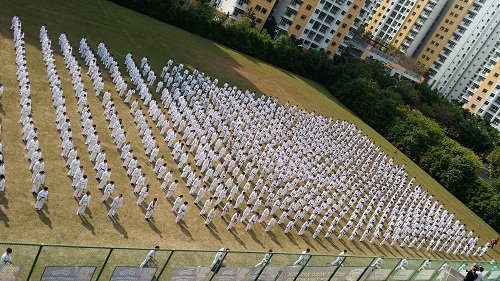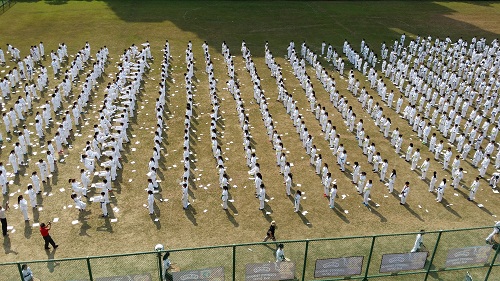 "Taekwondo is a sport for everyone. At STF, we believe that every child should be taught the values of Taekwondo, and become champions of their own by realising their dreams through the sport," said Mr Milan Kwee, President of Singapore Taekwondo Federation. "Today's event is exemplary that anyone can take up Taekwondo, and even break a record at that. I am heartened to see such great rapport and enthusiasm from the students at Edgefield Secondary School."