58 members from Raiders Taekwondo Group did taekwondo proud by participating in the "TerryFox Run Returns to Singapore" on 23 January 2011 at East Coast Big Splash.
Although the 5km run was not much to crow about, the members' initiatives and efforts were something to talk about. They helped raised $1,385 for the Singapore Cancer Society research program when many of their friends would rather take their well-deserved rest.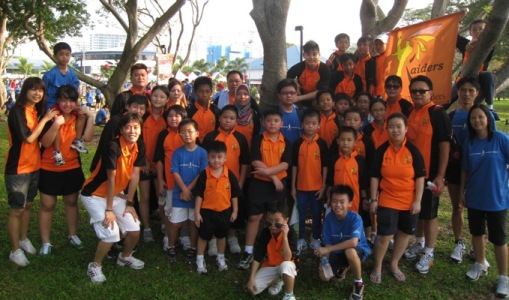 Said Koh Poh Ling, the Chief Instructor of the Group, "We are taking our first step towards encouraging our members to use their qualities and abilities to serve the community. And we are glad that we have the support of their parents. What's more, family members of fourteen of the participants joined in the charitable event."
The Singapore Taekwondo Federation is delighted to note that members of the group are living up to the pledge which is made by all its members.