TEAMgOLD members had a brief medical check-up before they started training on 26 July 2009. It would be a regular feature if the group continued to receive the support of Medic Network LLP.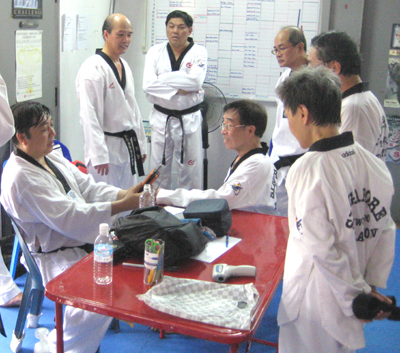 The primary objectives of the check-up were to ensure that they were well enough to train and to monitor the progress of their fitness level.
Said Chin Khee Shin, one of the instructors of the group: "This is a good idea. Some of the members need to be reminded that they are no longer young. Sometimes they are overwhelmed by enthusiasm and forget that the mind is willing but the flesh is weak.
Steven Soh, another instructor of the group which is growing in numbers, added: "I am impressed with the progress of the members. They train very hard and give their all during the training. I am worried that they may injure themselves in the process. However, I am glad that it has been fun and injury-free workouts for all of them.
"Nevertheless, we are lucky to have the support of Medic Network LLP."