Mr Chin Khee Shin, Singapore Taekwondo Federation (STF) 8th dan senior examiner, died on Sunday 26 October 2014 while recovering from an operation. His contemporaries in the sport and students were shocked and saddened by his unexpected demise.
Despite being weakened by his medical condition, Mr Chin's passion for taekwondo which he practised and taught for more than 45 years was still strong. A month prior to his death, he attended a grading for TEAMgOLD members to lend his support for his students. He planned to be at the training session of TEAMgOLD a week ago but had to give it a miss because of another pressing engagement. Little did he know that it would be his last chance to be where he loved to be – that is at a taekwondo gymnasium where he could share his taekwondo knowledge and skills.
Mr Chin was an outstanding instructor. He produced many elite players and fine instructors when he was heading PAP Leng Kee Taekwondo Club. Some of his students are now teaching the sport and carrying on with his legacy. Most significantly, his students have the highest respect for him. They demonstrated it by honouring him not too long ago with a competition in his name – 'Chin Kee Shin Cup'.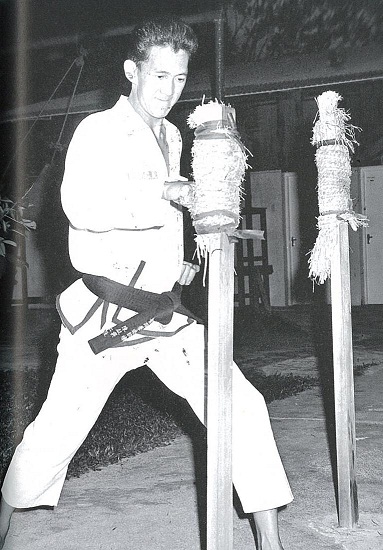 The STF recognized Mr Chin not only for his tremendous contribution in the various technical positions he held since its inception in 1974 but also his unflinching loyalty. In the early tumultuous years of the STF, Mr Chin had many opportunities to join a rival group whose interests were inconsistent to the vision of the organization. But he chose to be with the STF through thick and thin.
His passing is indeed a loss to taekwondo in Singapore.
On behalf of the taekwondo community in Singapore, the STF president, management committee and staff extend our deepest and heartfelt condolences to Mr Chin's bereaved family. Our thoughts and prayers are with them. And we wish them strength in their trying time as their lives will be different without him.
Those who wish to pay their last respect to Mr Chin may do so at his wake at Block 103 Edgefield Plains Multi-Purpose Hall until Wednesday.