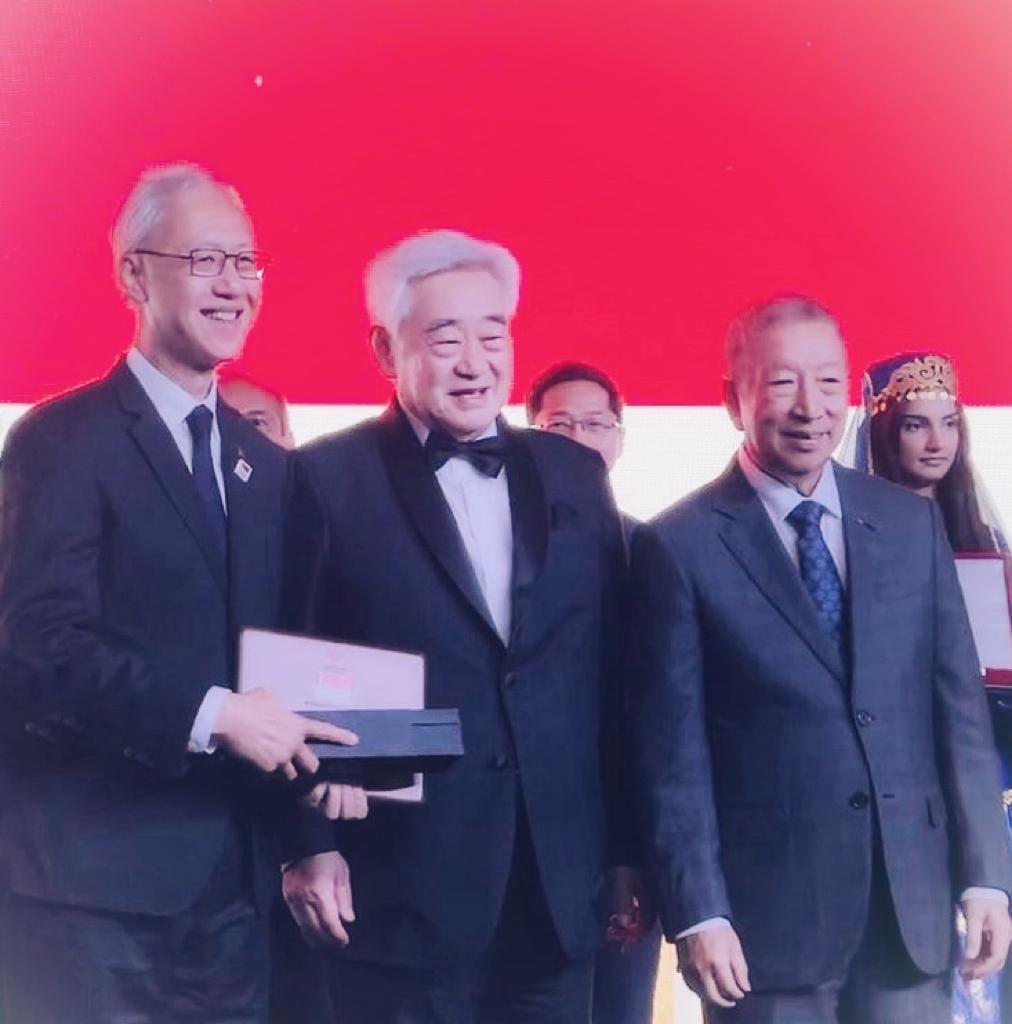 World Taekwondo (WT) celebrates its 50th anniversary this year. As part of its celebrations, a Golden
Jubilee Gala Dinner was held in Baku, Azerbaijan on 27 May 2023 and Singapore was honoured as
one of the WT's 17 Founding Members. President Professor Tan Cheng Han, President of Singapore
Taekwondo Federation was present to receive the commemorative plaque.

Indeed, the Singapore Taekwondo Federation (STF) is proud to be part of the global Taekwondo
family which now consist of 213 + 1 members. The Federation is also happy to announce that
following Singapore National Olympic Council's decision to lift STF's suspension on 26 January 2023,
WT has officially lifted STF's suspension at the WT Council Meeting held on 28 May 2023.

During the council meeting, Professor Tan expressed his gratitude to WT President Dr Choue and the
Council for reinstating STF's membership in WT. Professor Tan emphasised STF's commitment to
being an engaged and responsible member, and the federation's eagerness to contribute to WT's
ongoing success under President Choue's leadership. Furthermore, Professor Tan highlighted STF's
plans to strengthen Taekwondo in Singapore through new initiatives, such as working with
individuals with disabilities, disadvantaged children, and senior citizens, in alignment with WT's
Taekwondo for All programmes to enable many more people to live better through Taekwondo.

Professor Tan and STF would once again like to take this opportunity to thank all stakeholders for
their support and understanding. The lifting of the suspension was only possible through the
collective efforts of Board members, STF secretariat team, affiliate leaders, examiners, course
conductors, technical officials, referees, volunteers, athletes and practitioners, past and present. STF
would also like to thank the late Dr Tan Eng Liang, Chairman of IMC, members and secretariat of IMC,
SNOC and SportSG for their leadership, guidance and support over this period.

Thank you again for your trust and let us move forward together and further raise the level of
governance and sporting excellence.