More than 120 members from the national training squads, demonstration team, TEAMgOLD, Assisi Warriors and Singapore Taekwondo Federation (STF) Management Committee attended a simple X'mas Party organized by the STF for the group to let their hair down.
The event held on 23 December 2010 at the National Training Centre (Whampoa) was kicked off with a short speech by the Mr Milan Kwee, STF President. He went on to carve a turkey to signal the start of the buffet dinner.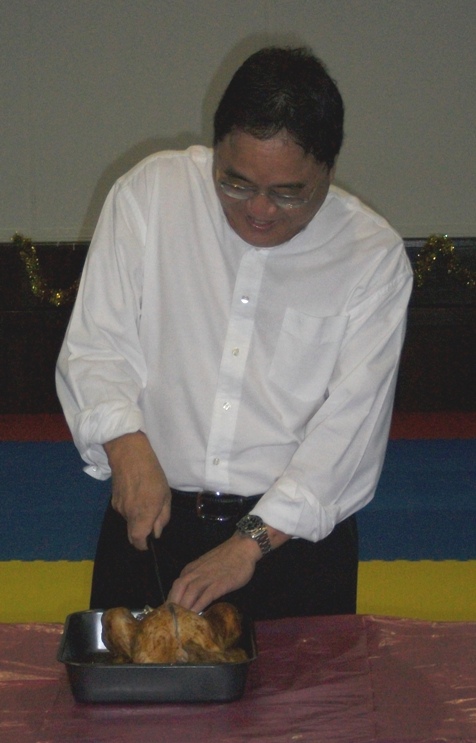 The evening turned out to be a fun one for all.
While the young ones reveled in their games and exchanged gifts, the not-so-young ones touched base and tried to outdo one another in their own contest. It was simply 'drinking'. For the accompanying parents, they enjoyed themselves by watching their kids having fun.
Here are some snapshots of the fun-filled party.