Team Singapore Taekwondo departed on 14 May 2022 for the 31st Southeast Asian Games at Hanoi, Vietnam. Led by Team Manager Mr Johnny Lim Peng Siah, Kyorugi Coach Mr Ko Jae Pil and Poomsae Coach Ms Lee Na Lee.
The National Team (Poomsae) athletes competed at the Tay Ho Gymnasium on 16 May 2022 with the following results.
Singapore National Team – Poomsae
Individual Category
Diyanah Aqidah Binte Muhammad Dian Khudhairi (Acme Taekwondo) – 6th
Low Sze Sheng Brandon (Acme Taekwondo) – 6th
Team Category – Bronze Medal
Low Sze Sheng Brandon (Acme Taekwondo)
Yap Zong-Han Darren (Induk Taekwondo)
Ho Wei Kit, Dixon (Acme Taekwondo)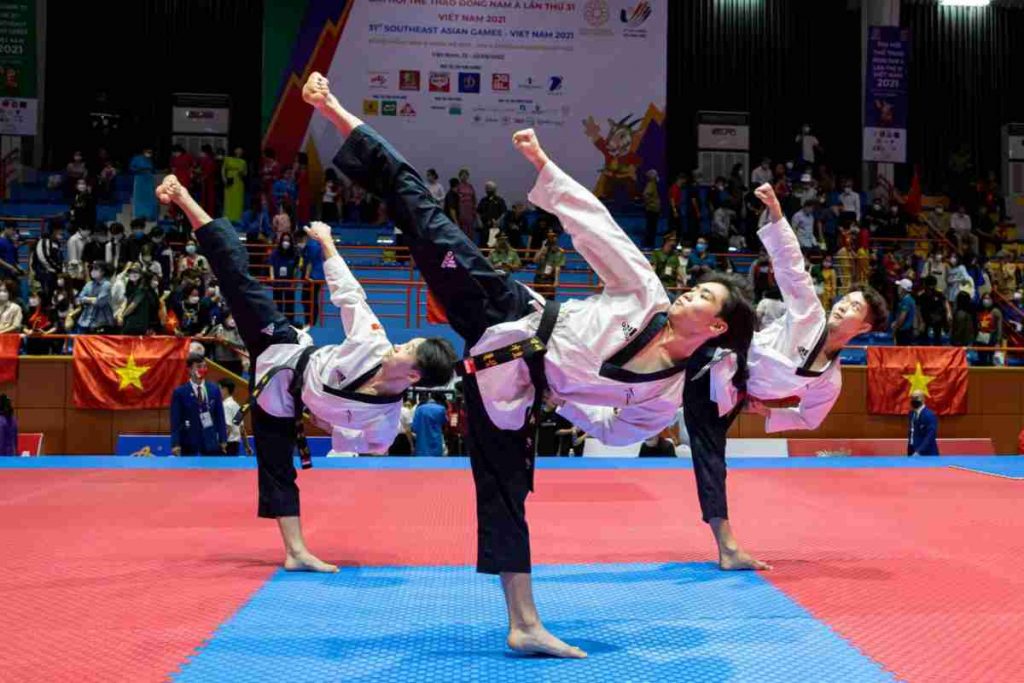 STF would like to congratulate the Poomsae athletes for their performance and achievement.
SNOC's president Mr Tan Chuan Jin accompanied by 31st South East Asian Games chef de mission Mr S Sinnathurai and SNOC's Assistant Secretary-General Mr. Edmund Lim visited the team to congratulate our athletes on their winning.
Following the Poomsae Event will be the Kyorugi Event happening on 17th & 18th May 2022.
Stay tune for more updates to come!