It was a golden outing for the Singapore team at the 6th Commonwealth Taekwondo Championships held on 15 & 16 November 2014 in Edinburgh, Scotland.
3 poomsae players returned with 4 gold medals.  The medals came from Kang Rui Jie (Individual & Pair), Chelsea Sim (Individual & Pair) and Linda Sim (Individual).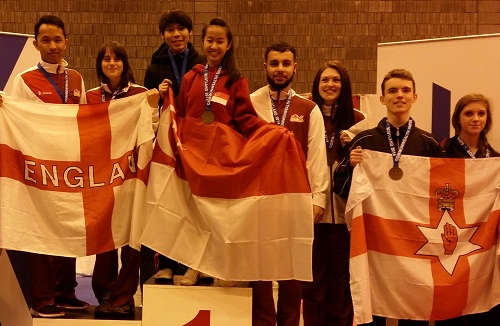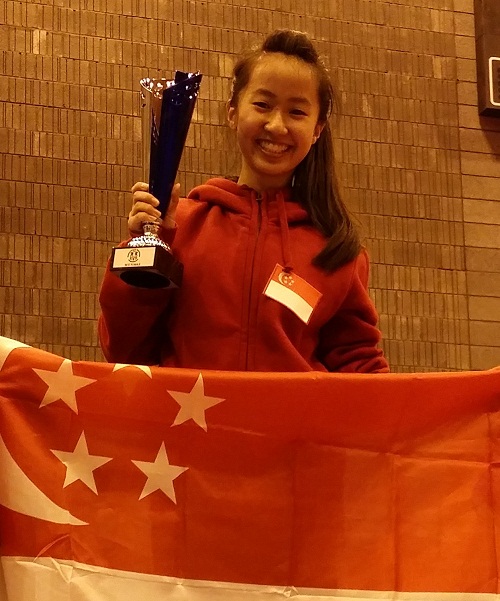 Rui Jie created an upset when he beat England's best player for the individual title. Going into the final, Rui Jie was ranked second behind him. It was a nail biting experience for the Singapore camp while waiting for the final score after the British player had performed as the first score was separated by mere decimals. When the final score was displayed showing that the points were even, it was followed by screams of joy as Rui Jie won by a higher presentation score!
Chelsea was in a class of her own. She beat 21 players, including one of the top 16 competitors in the world from Canada, to grab the individual title. The spectators and the competitors were in awe of her performances. One of the highest accolades, Best Female Poomsae Player, went to Chelsea.
Thomas Needham from Northern Ireland said, "Chelsea and Rui Jie who won gold in their individuals and gold as a pair were the two of the best competitors at the competition."
Singapore who fielded only 3 players, won 4 gold medals, clinched the second overall title after England with Scotland coming in third. England, Scotland, Canada and Australia competed in the poomsae competition with more than 100 competitors each.
Singapore was also represented in the kyorugi events by Ng Ming Wei, Vincent Lim and Jaden Lim. Ming Wei lost in the quarter-final to his opponent from England in the golden point round. A win would have secured him at least a bronze medal. Vincent came from behind to tie his match against his Canadian opponent but was also beaten in the golden point round. They have shown that they could take on some of the best in the region.

Mr Milan Kwee, President of the Singapore Taekwondo Federation, who was at the championships as a CSB Member, witnessed the exploits of the players. He was visibly delighted with their efforts and enthusiasm to bring honors for Singapore.
He said: "I am pleased that they had given their best not only in the competition but had also demonstrated tremendous sportsmanship."
Singapore Team
Coach – Wong Liang Ming
Players (Poomsae) – Kang Rui Jie
Chelsea Sim
Linda Sim
Players (Kyorugi) – Ng Ming Wei
Vincent Lim
Jaden Lim
Supporter – Cedric Ng