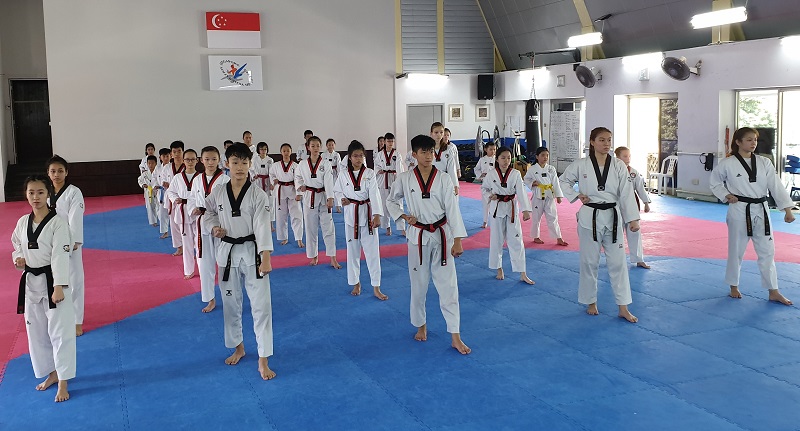 The dwindling strength of our national squad was a cause for concern especially when it was challenging to source for quality players. Over the years, we had identified a number of potential players and almost all of them could not commit to a 12-hour training week.
Speak to any international competitors and they would tell you that 12 hours of training a week was grossly inadequate for the preparation of athletes to compete in the increasingly demanding international tournaments.
Therefore, we were pleasantly surprised that in our invitation to join the national squad last year attracted a credible number of players. Among them were national champions Nicole Ng, Nicholas Khaw and Germaine Ng , just to name a few. Nicholas, who trains with the squad 6 times a week, finished 5th in the World Taekwondo Poomsae Championships held in November 2018 in Chinese Taipei.
In order to widen the base of high performance players, we will allow players to continue training with their clubs after being selected to the national team. They will, however, be required to join the national team training occasionally for the building of team spirit.

Hopefully, this new format will encourage clubs to develop their own stable of elite players. Clubs who wish to have their elite students train under them after the selection will have to submit to the national coach their training schedule and progress. STF officials shall have the rights to observe them in training at their clubs.