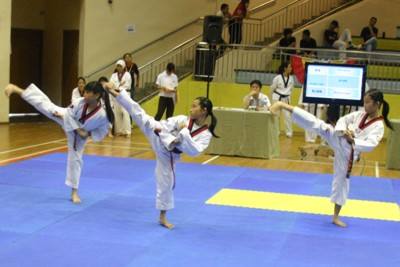 The programme and list of competitors for the 9th National Poomsae Taekwondo Championships which will be held on Saturday 25 July 2015 and Sunday 26 July 2015 are attached.
Poom/black belt competitors for Division E and above (from 15 years old) are expected to perform the following poomsae as stated in the information sheet.
– Preliminary (Koryo)
– Semi-Final (Keumgang)
– Final (Taeback)
All participating clubs are reminded that they are required to provide one poomsae referee each. Performers from clubs without referees for the competition will not be allowed to compete.
Referees are to report to Mr Andy Lee (Tournament Chairman) one hour before the commencement of the tournament on both competition days.
All volunteers are to report to the Tournament Chairman on Saturday 25 July 2015 at Toa Payoh Sports Hall at 9.00am to assist in the set up.
Please call Mr Lee at 9106 4421 if you requirement any further clarifications.