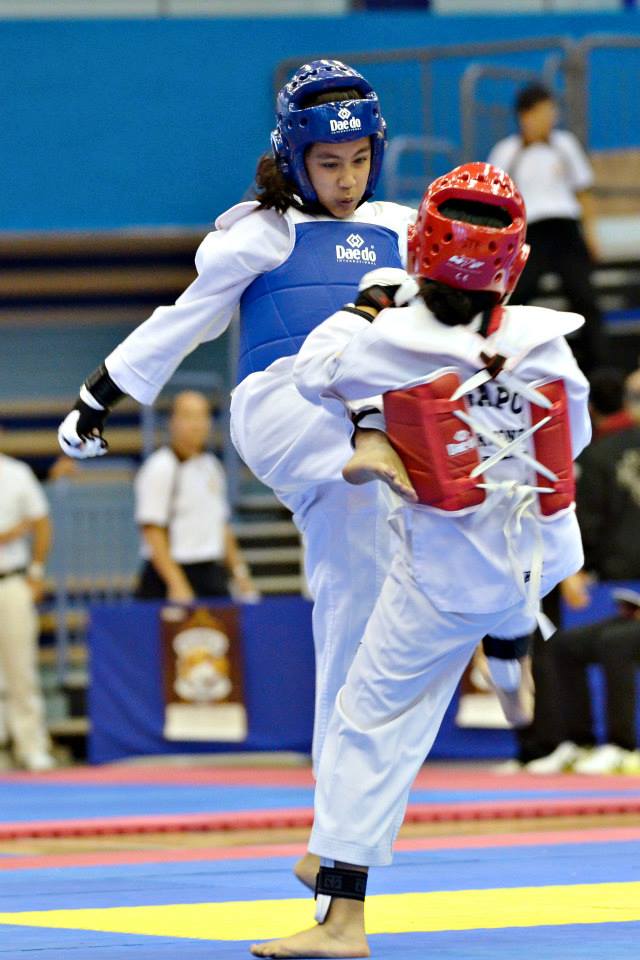 The 4th Singapore Youth Olympic Festival (SYOF 2015) Taekwondo Championships will be held on 1 Aug & 2 Aug 2015 at Woodlands Sports Complex .
Documents pertaining to the competition are attached.
For this year's competition, please note the following information.
·         The organizers will not accept incomplete submission. Submission after the closing date – that is, 8 July 2015 (Wed) by 1600hrs – will be rejected.
·         Every participating team must provide at one referee for the duration of the championships to qualify for participation. The referee may not be the same person. For example, it is acceptable for a club to submit four referees, one each for every competition day. A club will be barred from future participation if its referee fails to fulfill his or her obligations without the approval of the Tournament Chairman.
·         Each affiliate is allowed to field in only one player per weight category per division for Kyorugi event .And No limt to the number of participants a club can field for the Poomsae event.  Please take note that this year's competition is open to SINGAPORE CITIZENS only.
·         The eligibility grade for the championships shall be based on April 2015 grading or the player's last grading before April 2015 if he or she did not take his or her grading in that month.
·         New rules without video replay shall be adopted. This means, among other things, that points will be awarded on a graduated system.
·         Weigh-in shall be conducted on the competition day . During Weigh-in contestant shall wear T-shirt & short. However , weigh-in may be conducted in the nude if the contest wishes to do so (Inside room). There will be only one weigh-in. Players who are over weight or under weight shall be disqualified. A weigh-in machine similar to the one used for the official weigh-in shall be provided for the players to check their weight before they are officially weighed. No weight allowance will be given.
·         Male and female players are required to wear the following equipment on entering the arena: head gear, trunk protector, forearm guard, shin guard groin guard, gloves and mouth piece.
If you require any clarifications, please do not hesitate to call Mr Andy Lee (Tournament Chairman) at 91064421 or any of the Secretariat staff at 63451491.
We look forward to your continued support and co-operation for a smooth, successful and memorable tournament.