ACME Taekwondo proved that its earlier victory in the SPEX Taekwondo Championships held in December 2005 was no flash in the pan.  It again clinched the overall title in the SPEX 'Best of the Best' Championships staged on 19 March 2006 at Mountbatten Community Club 
Collecting 22 gold, 14 silver and 1 bronze medals, ACME confirmed its strength in the Junior Division.  Aljunied C C, another club with a strong following of juniors, finished second with 8 gold, 7 silver and 2 bronze medals.
Said Mr Chow Pak Hong, who is the chairman of the SPEX programme and  organizing chairman of the event: "The standard of the junior players is getting better with each tournament.  I am delighted to see the progress.
"I believe that some of them will make it into the development squad and eventually, the national squad."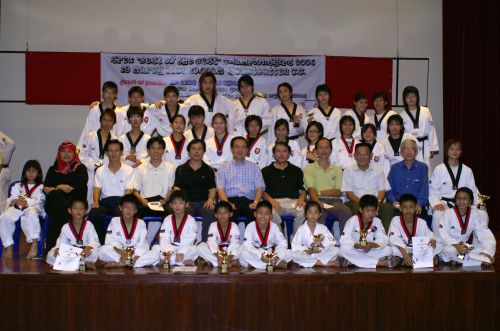 The guest of honour for the event was Mr Andy Gan Lai Chiang, MP for Marine Parade GRC and Adviser to Marine Parade Grassroots Organsations.