The National Taekwondo Poomsae Championships staged on 22 and 23 May 2010 would be remembered for the family event. The event was introduced to encourage families to train together and compete together. The primary aim was to foster family bonding.
When the first family took to the arena, the attention was drawn to the performance of the father and child. Both were yellow belts and they synchronized well to reveal the amount of effort they had put in training together.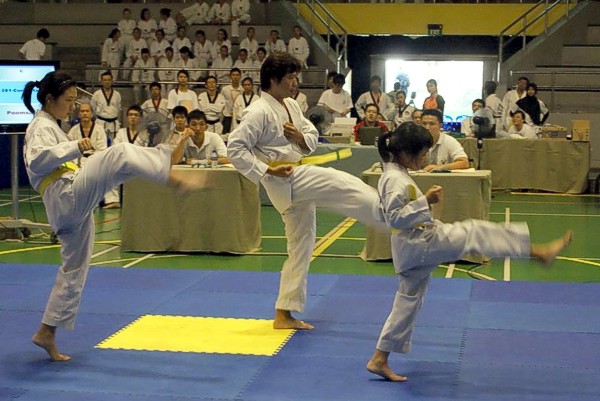 Eight families were shortlisted for the finals. On the recommendation of the President of Singapore Taekwondo Federation, all were awarded medals in recognition of their efforts, performances and sporting spirit.
The title for the inaugural family event was captured by Lee Thiam Huat and his daughter, Lee Yan Ting.
The organizers were pleased that the event attracted a record number of 1,164 participants.
All the results for the competition are attached.