The National Inter-School Taekwondo Championships were smoothly and successfully held over five days at Regent Secondary School. The first two days – 22 and 25 June 2009 – were primarily for secondary school students. The next two days – 26 and 27 June – were for primary schools and the last day – 28 June – was mainly for junior colleges.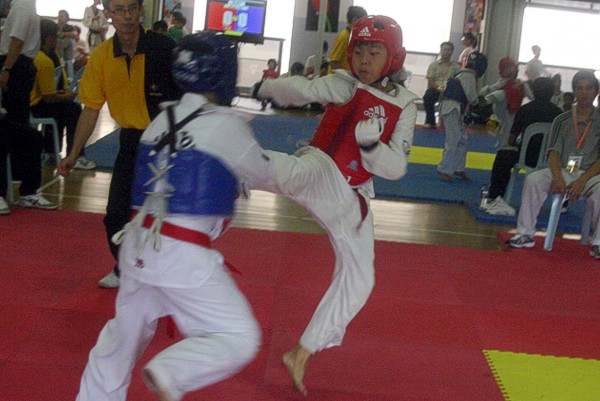 The competition comprised 'kyorugi' and 'poomsae' attracted students from 66 primary schools, 52 secondary schools and 10 junior colleges. It turned out to be a highly competitive event which saw players and performers trying to outdo one another for the various titles at stake.
After the last trophy for the championships was presented by Mr Milan Kwee, STF President, many new champion schools were crowned. The top schools for the various divisions are as follows.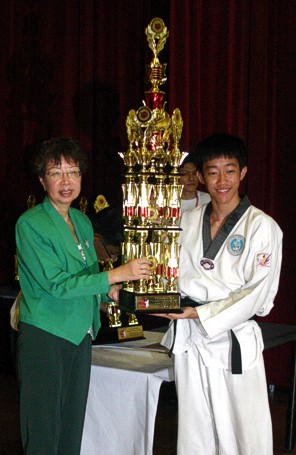 A Division (Junior Colleges)
Boys – Temasek Junior College
Girls – Temasek Junior College
Team – Hwa Cong Junior College
B Division (Secondary Schools)
Boys – Maris Stella High School
Girls – Cedar's Girls Secondary School
C Division (Secondary Schools)
Boys – Bowen Secondary School
Girls – Hai Sing High School
Bowen Secondary School
Senior Division (Primary Schools)
Boys – St Anthony's Primary School
Girls – Boon Lay Gardens Primary School
Junior Division (Primary Schools)
Boys – Temasek Primary School
Girls – Temasek Primary School
Team – St Anthony's Canossian Primary School
The event was not about winners only. For those who did not achieve their goals, the tournament offered them valuable lessons. Amidst the celebration of some Junior Colleges in the school hall, Mr Joe Lim from Serangoon Junior College was seen teaching his students about the importance of adopting winning attitude. He also highlighted the fighting spirit shown by some of the successful performers.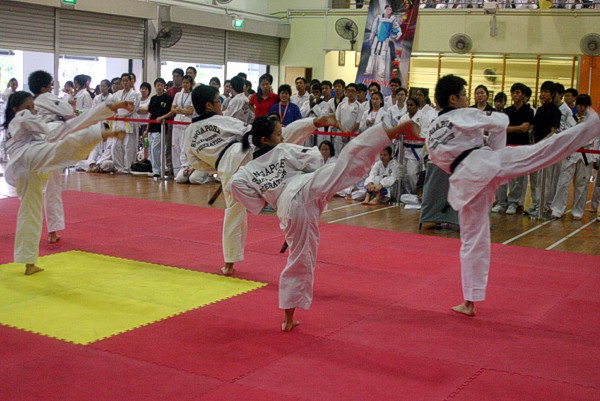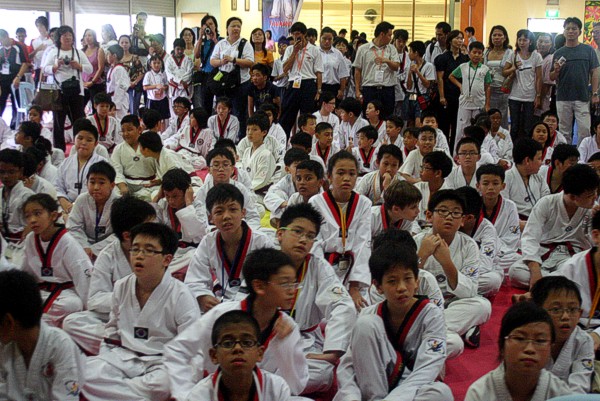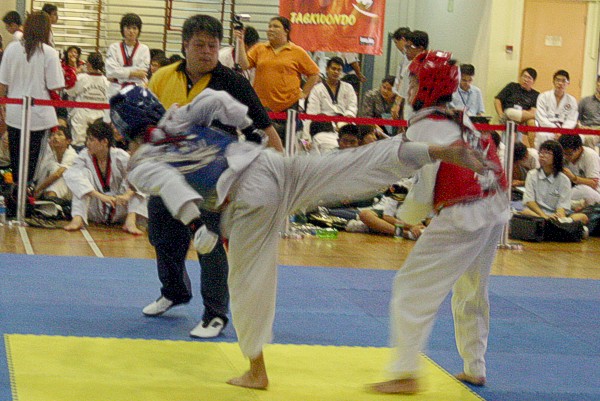 All participants – players and performers and some of their parents who were present to give their morale support, coaches and teachers – had found the event enriching and rewarding. It was unfortunate that some students could not benefit from the event. Their applications to participate in the event were rejected because their grades were awarded by taekwondo clubs not recognized by the STF.
The success of the event would not have been possible without the support, contribution and faith given to the STF to organize the event.
The STF would like to take this opportunity to record its appreciation to the following.
Singapore Schools Sports Council and Singapore Primary School Sports Council for their blessings,
Co-Curricular Activities Board for their guidance and contribution,
Principal of Regent Secondary School for agreeing to partner the STF in making the event a reality,
Participating schools for supporting the aspirations of their students to excel in the sport,
Organizing Committee for their hard work and sacrifices and
All volunteers.
The results for the championships are attached.