The overwhelming response for the 20-hour coaching course held in November 2007 saw 66 participants passing both the theory and practical tests.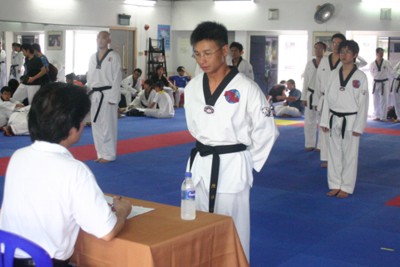 10 were successful only in theory test, 1 in the practical test and 1 failed both theory and practical. Those who failed either the theory or practical test will be required to retake the respective components at a later date. 2 participants did not take the tests.
The results are furnished in the attached file.
Those who successfully completed course would be required to do an attachment for 3 months (twice a week) or 6 months (once a week) at a club of their choice.
They have to get their respective club officials or chief coaches to confirm that they have completed the attachment by providing the dates and the number of students taught for each session.
The coaching certificate will be issued after the receipt of the confirmation from the club.
The attachment must be completed within a year. Those who cannot complete the attachment by then will be disqualified from receiving the qualification.