Chen Wei Hsin, a personal trainer of Chen Shi Xin (2004 Athens Olympics Taekwondo Gold Medallist), will be conducting a workshop for blackbelts on 19 July 2007 at 7.30pm at the National Training Centre.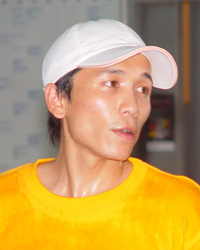 A distinguished player himself, Chen will be sharing his skills, tactics and experiences at the workshop.
Any blackbelt, who is a member of an affiliate of the Federation, may register by completing the attached form and sending it with the participation fee of $10 to the STF Secretariat.
In view of the limited space, registration will be on a first-come first-served basis.
The training will be held behind closed doors. Only those who have registered will be allowed access to the training centre.