Lim Hyun, Principal of Hyun Taekwondo Academy, more than impressed the participants with his demonstration skills at the Demonstration Workshop held on 3 January 2010 at the National Training Centre. He made the program fun with numerous exercises which the participants found enjoyable.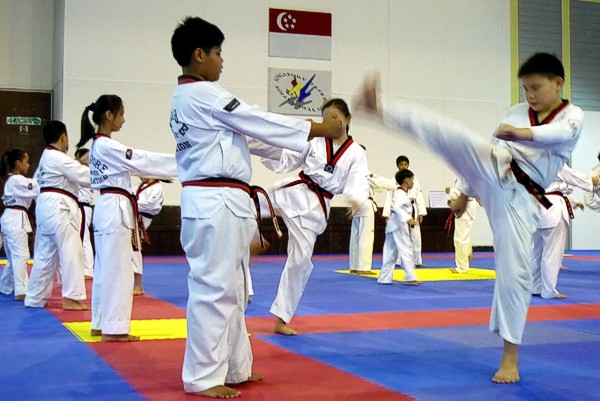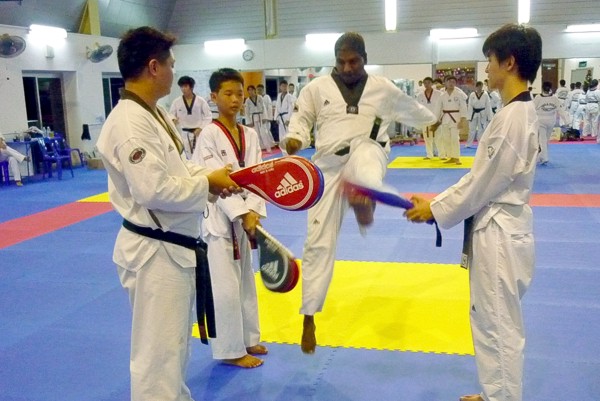 The workshop, which attracted 39 poom belts and blackbelts, saw many difficult moves being simplified to make learning easy. At the end of the workshop, many of the participants could do some of the techniques pretty well.
Said Hyun: "The participants are fast learners. I am really impressed."
Hyun looked forward to conducting another workshop. He said that, for the next session, he would require more equipment – for example, spring-boards and thicker mats – to allow participants to learn more exciting skills.
Look out for more information on the next workshop.
The Singapore Taekwondo Federation would like to take this opportunity to put on record its appreciation to Hyun for having conducted a successful workshop and contributed to the multifarious activities of the organisation.