Nineteen (19) participants in the Grading Preparation Workshop held on 16 September 2007 went home feeling more confident taking their coming grading.
Why not? They were clear about the examiners' expectations and assessments.
What's more, they were given a chance to perform in front of examiners who would be assessing them.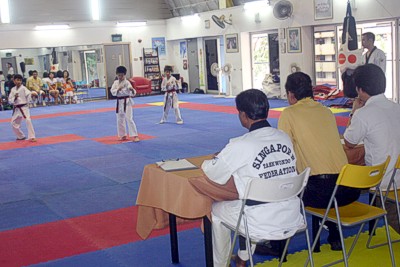 The senior examiners – Chin Khee Shin, Steven Soh and R Jeyaraman – gave their individual comments on areas the candidates were required to improve to increase their chances of passing. Other examiners were also on hand to give the participants more attention. With the presence of Tan Cheng Hui, Tan Kok Heng, Wong Liang Ming and Lim Teong Chin, the ratio of instructor to students worked out to be almost 1:2.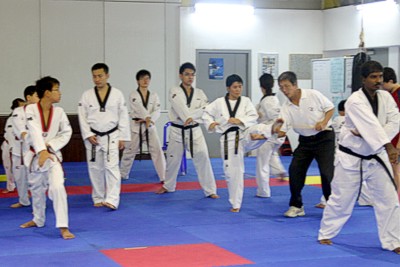 The practical session was preceded by a talk which covers, among other things, the candidates' responsibilities and instructors' obligations. The candidates also learned that instructors, by fulfilling their obligations, could make a significant difference in their students' performances at the grading.

Said R Jeyaraman: "I believe that the workshop is beneficial to the participants. It will also make it easier for us to pass them if they deliver what we expect of them."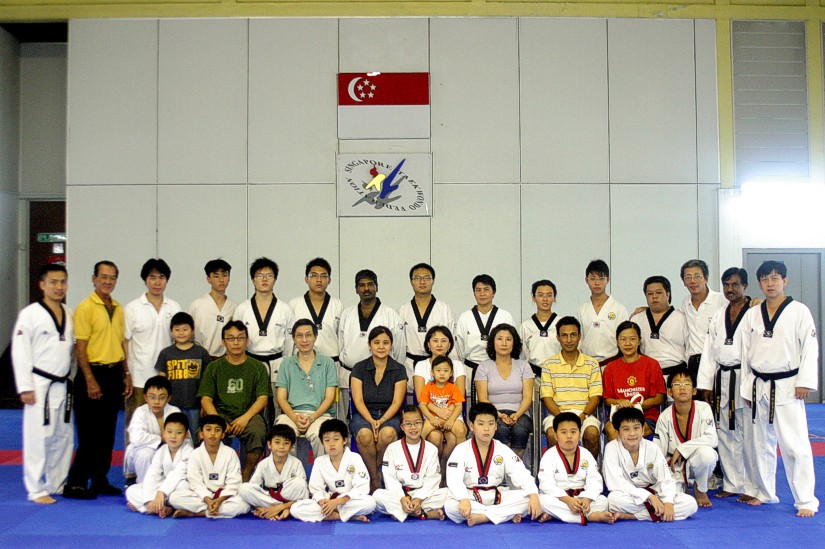 Participants
Apex TKD
Jacqueline Koh Jie Ling
Kenny Koh Ye Kang
Bukit Timah TKD
Ayush Das
Brandon Tang Kwang Ming
Ernest Seoh Wenh En
Heng Li Yan
Keith Lee Ming Hao
Lee Joo Seong
Leong Chung Hoe Bryan Daniel
Neo Chuan Cong
Tan Tao Guan
Titus Chua Yih-Loung
Park Jin Sung
Elite TKD
Ang Wee Cher Richard
Chan Yao Wei
Nanyang CC
Ganesan s/o Sundaram
Heng Kenhui
Nee Soo East CC
Maung Soe Nyunt Zaw
Mary Jane Olivares