9 examiners qualified as poomsae coaches after they successfully completed the rigorous poomsae coach course held on 30 September 2006. 
They were Chow Pak Hoong, G Rajendran, Lee Thiam Huat, Nordon Lim, Philip Choo, Sam Tan, Tan Kok Heng, Wong Liang Ming and Yeo Boon Thiang. They went through the same programme as the senior examiners and acquired new knowledge which would be useful in their functions as examiners and coaches.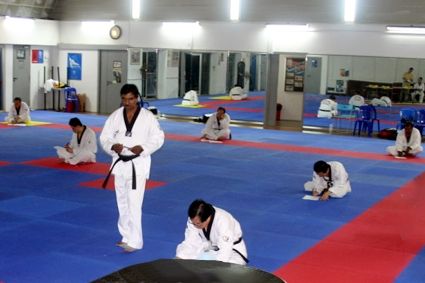 Said Chow: "Although I had attended a similar course, I found this course more educational and interesting. The explanations were clear and the principles made it easy for me to understand the finer points of poomsae.
"I look forward to the next upgrading course by the STF."
The course was conducted by Lim Teong Chin and assisted by Chin Khee Shin, Steven Soh, RA Jeyaraman and Tan Cheng Hui.The importance of the course was underlined by the presence of the STF President Milan Kwee. His personal interest in the course was appreciated by the participants who put in additional effort in their training.
Their exemplary training attitude and enthusiasm made it difficult for the senior examiners to pick the top three performers.  After some deliberation with input from Mr Kwee, they named Sam Tan, Thiam Huat and Kok Heng the best performers.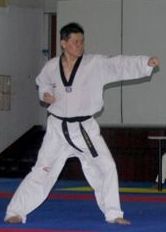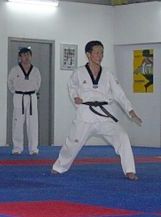 In fact, all the participants deserved to be applauded for believing in their own continuing education.