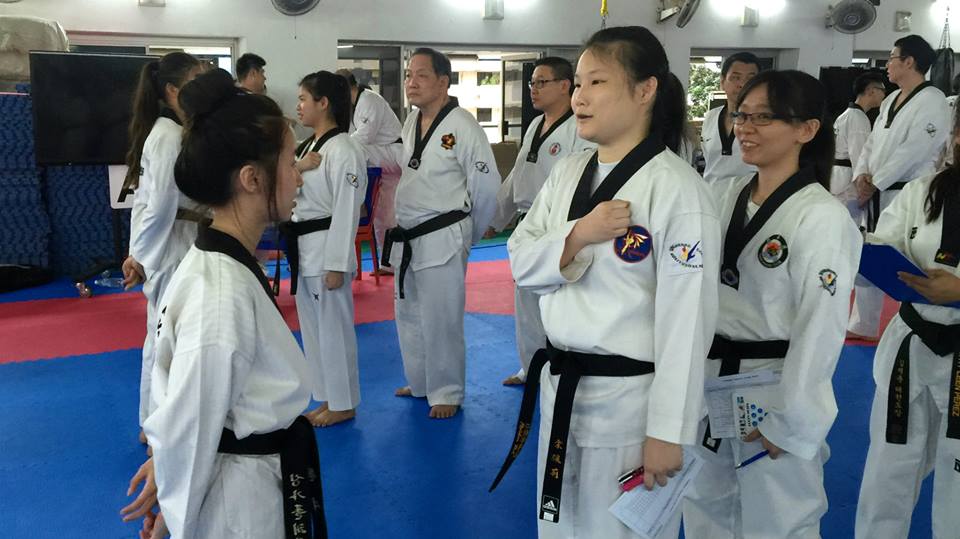 The Singapore Taekwondo Federation (STF) is putting a high premium in the development of 'DO' which is articulated in its pledge. Without 'DO', a taekwondo member cannot be complete. Therefore, the STF, which is responsible for the promotion of the art and sport, would be remiss if it fails to provide guidance for its members.
However, the STF will require the support, co-operation and understanding of club leaders, officials and coaches to produce taekwondo exponents worthy of the discipline.
As coaches and black belt holders serve as important role models for their students, it is imperative that they are able to not only recite the STF pledge but also appreciate its significance. In order to ensure that they are conversant with the pledge, it has been, and will remain as, part of the basic requirement for them when they participate in STF courses/seminars/workshops.

For clubs conducting supplementary promotion tests, the pledge will be recited by candidates to kick off the event. Club representatives may take the pledge on behalf of the candidates at the start of the grading.
The STF pledge and this article are also available in the 'Guidelines' folder.