35 poom and 22 blackbelt holders participated in the inaugural Unarmed Combat Programme Level 1 which was held over four sessions on 9, 10, 16 and 17 September 2006. 
The course was conducted by Mr Tan Kim Hoon, Mr Lim Keng Leong and Mr Tan Cheng Hui.  It covered quick release, basic locks and unarmed combat techniques.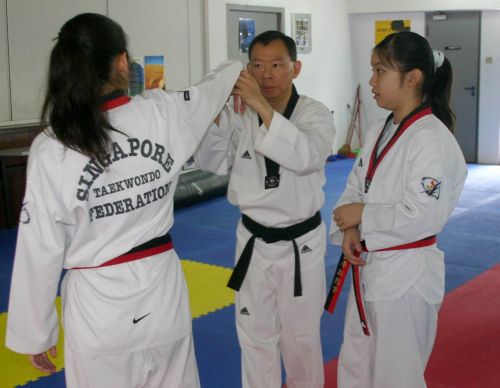 Mr Chin Khee Shin and Mr RA Jeyaraman tested the participants.  They were impressed by the performances of almost all the participants.
Said Mr RA Jeyaraman: "I am pleased with the standard of their display. What's more, I like the seriousness shown by them during the test."
The results of their assessments: Only 3 out of the 57 failed!