Ms Wong Liang Ming, Secretary-General of the Singapore Taekwondo Federation (STF) signed a memorandum of understanding with Korea Elementary School Taekwondo Federation under the Korea Taekwondo Association on 1 May 2011 in Korea to enhance taekwondo education through mutually beneficial programmes.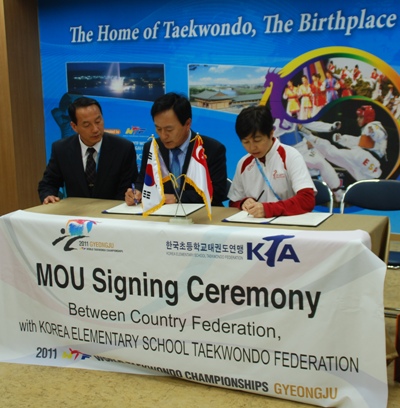 Both organizations agreed to, among other things, jointly develop taekwondo education materials, conduct seminars and facilitate the exchange notes and visits.
The memorandum of understanding also provides opportunities for primary school taekwondo students of both countries enrichment visits where they can learn from one another and train together.
The agreement is valid for five years. The STF looks forward to working with its new partner for the mutual benefits of our members.