Damon Yong Teck Chuan, Singapore Sports Council Relationship Manager, tied the knot with Sharon Wee Ai Lian.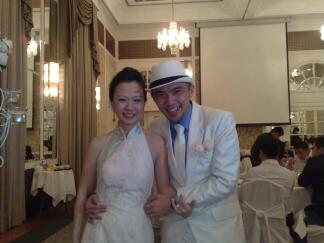 Among other sports, Teck Chuan is in charge of taekwondo matters and has been liaising closely with officials of Singapore Taekwondo Federation (STF) to assist in the development of the sport in Singapore.
On behalf of the taekwondo fraternity, the STF would like to congratulate Teck Chuan and Sharon on their union and wish the couple a blissful and 'babyful' marriage.