Through the arrangements of their instructors, students from Temasek Polytechnic and Nanyang Polytechnic joined the National Training Squad on Sunday 11 July 2010 for a grueling training session. The training comprised calisthenics, target kicking and full-contact sparring.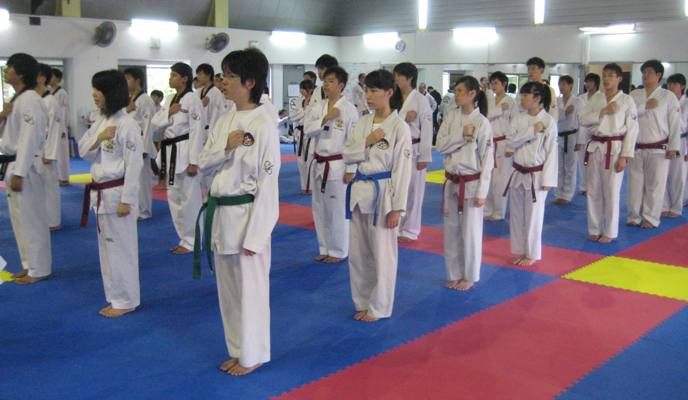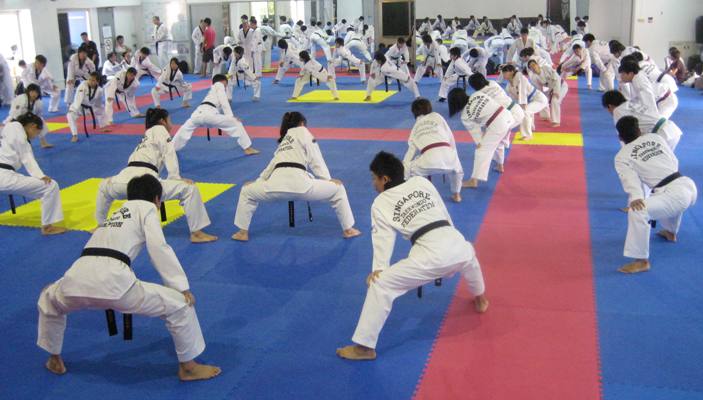 Temasek Polytechnic coach Michael Ho and Nanyang Polytechnic coach Brian Peh were present to observe the training and to give tips and encouragement to their students during the sparring session.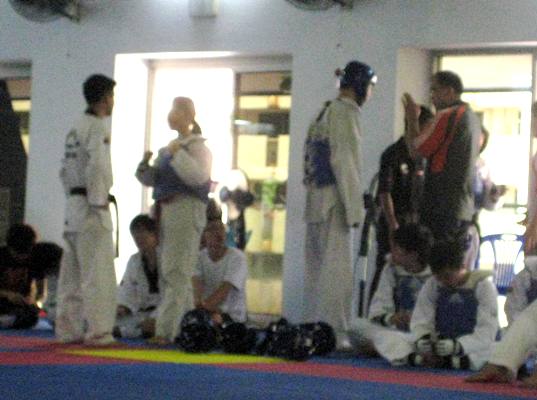 The visitors showed a lot potential during the sparring session. Where they lacked sparring skills, they made up for it with remarkable courage.
Most importantly, they felt welcome by the national squad players who were happy with the opportunity to extend their friendship and hospitality.