It was a successful outing for the Singapore team at the 14th Asian Cities Gold Cup Taekwondo Championship which was held from 19 to 21 February 2010 in Hong Kong.
The team garnered 5 gold, 4 silver and 2 bronze medals.

The Fab Five who captured the gold medals were Jason Tan Junwei, Keith Ong Jin Cong, Christopher Lee Jia Zhe, Tio Jia Xin and Zakirah Bte Zakaria.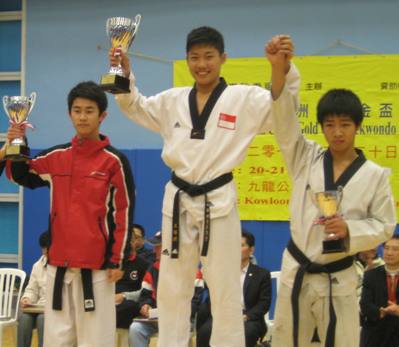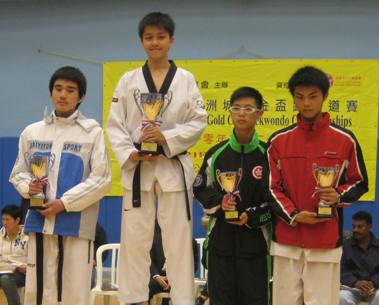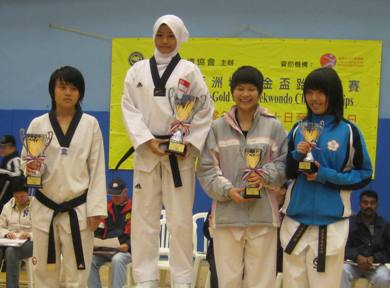 Jordan Tay Jun Jie, Daryl Tan Jia Jun, Chua Juan Juan and Denise Thong Bai Hui returned with a silver each.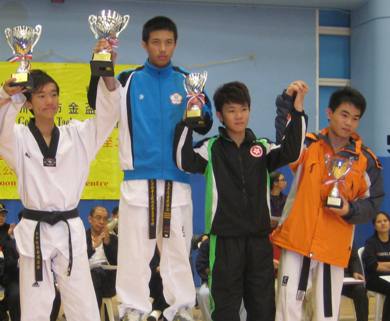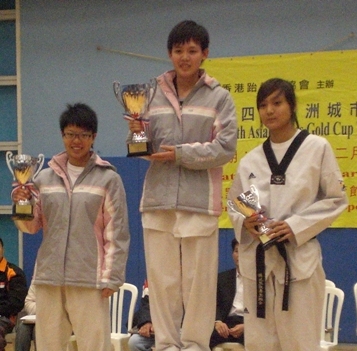 Besides individual victories, our team also won overall trophies in their respective team divisons. They are as follows.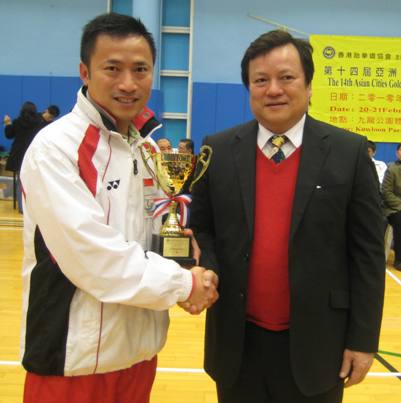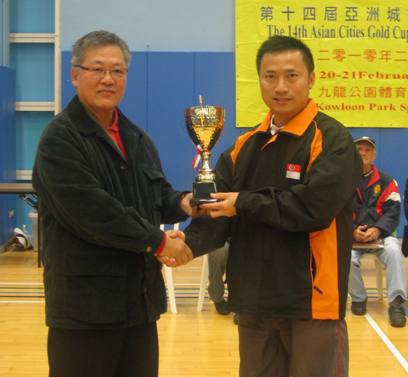 Singapore Flagbearers
Team Manager – Roy Tan Kok Heng
Coach – Wong Liang Ming
Asst Coach – Samuel Tan Thiam Sing
Team Official – Nicholas Tang Kang Yu
Players (Male) – Jason Tan Junwei (Captain)
Jordan Tay Jun Jie (Vice-Captain)
Daniele Haadi Tan
Keith Ong Jin Cong
Daryl Tan Jia Jun
Christopher Lee Jia Zhe
Muhammad Norhalim
Players (Female) – Chua Juan Juan
Denise Thong Bai Hui
Jacqueline Quek Jie Lin
Tio Jia Xin
Zakirah Bte Zakaria
Shafinas Bte Abdul Rahman
Tessa Tang Xue Yi
(Photographs courtesy of Roy Tan, Jordan Tay & Chua Juan Juan)