Daryl Tan Jia Jun was a raw gem when he joined the national squad with the blessings of Zenith Taekwondo Group chief instructor Robin Chow and instructors Johnboy Teo and Elaine Cheok.
Through his passion for the sport, blessings from his parents and the support of the Singapore Taekwondo Federation (STF), Daryl became a fine gem when he finished among the medalists in the Under 55kg (Male) division. His achievement on 16 August 2010 at the Suntec International Convention Centre won him the distinction of being the first Singapore 2010 Youth Olympic Games (YOG) medalist.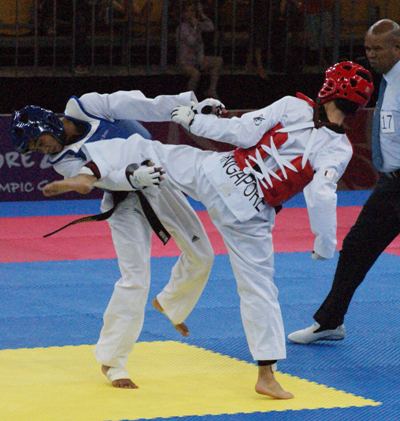 The taekwondo fraternity was elated as it also meant that the first medal for Singapore in the 1st YOG came from taekwondo. It was indeed an honour for the sport in Singapore.
The STF believed that Daryl would serve as an inspiration to other aspiring players. All club leaders and coaches will do well to note that they will never know how far and how much their players can accomplish if their players are given the opportunities to develop themselves through the STF programmes for players
The national training squad is open to all members of STF affiliated or recognized clubs. Club leaders and coaches should not stop any of their members form joining the squad as it would be the same as 'killing' their dreams.
The STF congratulates Daryl on bringing honour to the sport and Singapore.