One of the top taekwondo clubs in the National Championships had been warned for the display of poor sportsmanship by some of its members and supporters during the National Taekwondo Championships held on 3 and 4 September 2011 at Toa Payoh Sports Hall.
The Singapore Taekwondo Federation (STF) and the taekwondo community in Singapore had been working very hard together to positively propagate, among other things, sportsmanship which is characterized by the slogan: 'compete with spirit, win with humility and lose with grace'. The participants, including the officials, coaches and supporters, lived up to the values throughout the championships.
All the participants accepted the decisions of the refereeing officials with dignity. They consoled one other and showed concern when a few players suffered from injuries which turned out to be minor. Most importantly, they congratulated each other on their victory. Such behavior was even demonstrated by young juniors – some of them no older than 7 years old.
It was a sad moment for all when some of the members and supporters of the club had to spoil it all with their behavior which is not consistent to the culture of the taekwondo which everybody else in the sport is working so hard to build. Their poor behavior was sparked off by the decision of the referee, which they disagreed but was perfectly correct. The same thing happened last year but the club was given a verbal advice.
As it was the second incident involving the club, the STF was compelled to issue a letter of warning to the club informing it that the STF would not hesitate to take disciplinary action, including but not limited to barring the club from future participation in competitions, if it chose to erode the efforts of the taekwondo community in Singapore in making character development the hallmark of the sport.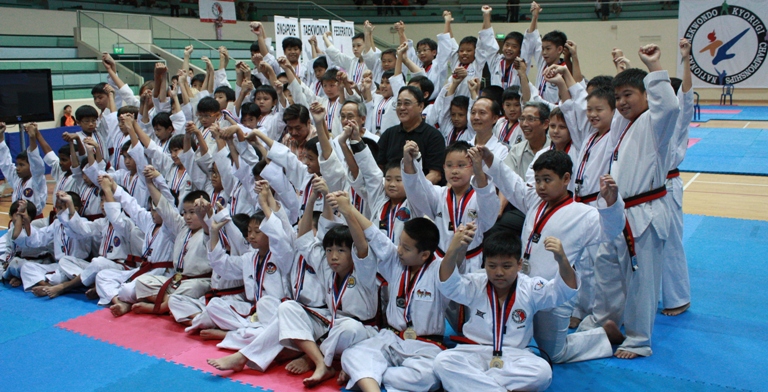 The STF appreciates the cooperation, contributions and sacrifices of its affiliates in enhancing the image of the sport. Together we can make taekwondo a useful tool for the development of better persons.