Two championships – the 8th Rosyth School Invitational Taekwondo Tournament and the 2nd National Inter-Junior College Taekwondo Poomsae Championships – were successfully held on Saturday17 May 2008 and Sunday 18 May 2008.
While the Rosyth Tournament hosted by Rosyth School attracted 220 participants from 25 schools, the National Inter-JC Championships organized by Victoria Junior College saw 491 performers from 11 colleges keenly contesting in the various categories.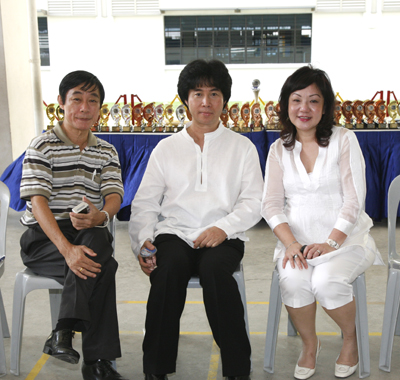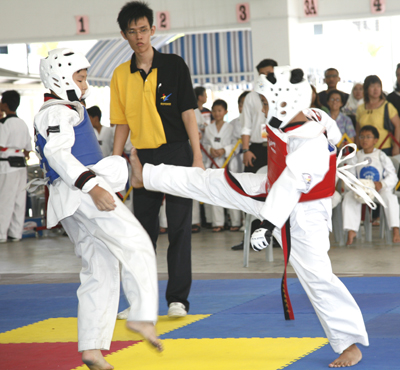 Rosyth School, which lost their title last year, made amends by finishing tops with 8 gold, 7 silver and 7 bronze medals. It was a position it was familiar with. After all it had won the crown seven out of eight times the event was organized. Junyuan Primary School clinched the 2nd spot with 4 gold medals while Yumin Primary and Zhonghua Primary shared the 3rd place with 3 gold medals each.
In the National Inter-Junior College Championships, Victoria Junior College proved to be not only a good organizer but also the top college in the competition. It won the championships decisively with 158 points. Coming in second was Temasek Junior College with 101 points. Hwa Chong Institution finished third with 52 points.

Temasek Junior College, which was the dominant force in previous competitions, was unlucky as it lost narrowly in a couple of categories. In two instances, it registered the same scores as their opponents. But it had to take second place after the tie-breaker was considered.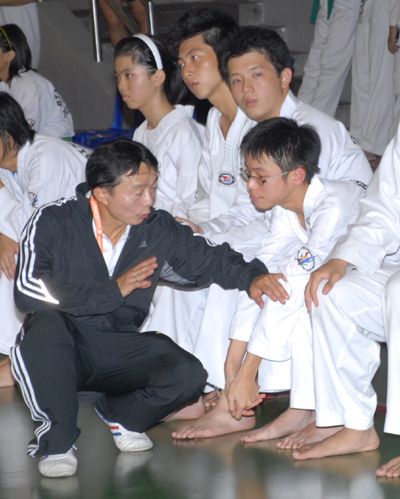 he air of excitement at the competition was brought a notch up when the national demonstration team gave an electrifying performance.
More details of the two competitions are attached.
(Photographs courtesy of Mr Jimmy Tay, Mr Dicky Ong and Mr Robin Chow)