The NTU Taekwondo Open Championships 2009 and 1st Mayflower Primary School/PAP Leng Kee Taekwondo Invitational Championships – both tournaments held with the blessings of the Singapore Taekwondo Federation (STF) – were successfully staged at the end of February and March 2009 respectively.
The first competition organized by Nanyang Technological University (NTU) on 27 and 28 February and 1 March 2009 was conducted smoothly with NTU deservedly taking the overall title with 185 points. Temasek Polytechnic, a strong contender in the sparring event, managed to garner 88 points for the second place. Coming in third was National University of Singapore (NUS) with 62 points. NUS were equally adept in sparring and poomsae.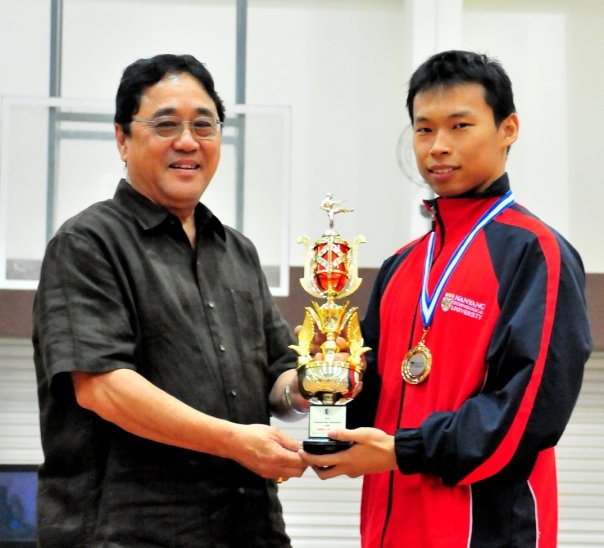 The strength of the participants – including Temasek Junior College, Singapore Management University and Singapore Institute of Management – made possible the keen and exciting competition.
The 1st Mayflower Primary School/PAP Leng Kee Taekwondo Inviitational Championships for the Chin Khee Shin Cup was held on 28 and 29 March 2009 without any hitch. The tournament attracted 242 participants and produced 52 champions. The medals were quite evenly distributed among the participating clubs making it a happy hunting ground for all the participants.
STF President Milan Kwee was present at both events to witness the proceedings and give away some of the main prizes.
To the organizers and sponsors of the events, well done!