The 35th Annual Referee Seminar and Assessment held on 30 July 2006 at the National Training Centre saw, among other things, qualified national referees going through a series of tests as a requirement for the maintenance their 'licence' to officiate in tournaments organized or sanctioned by the STF. 
The objectives of the event were to keep national referees informed of the latest competition rules and regulations and ensure that they continued to pass judgements based on the same interpretations or the rules.
The seminar started with an address by STF President Milan Kwee who has the distinction of being the first qualified Singaporean international referee.  He shared his experiences and offered some advice to the participants. 
After that International Referee Lee Thiam Huat ran through some important rules of the game and explained the correction interpretations. This was followed by a practical session on hand signals and judging conducted by International Referee Lee Thiam Poh.
Participants were then tested on their hand signals, understanding of the rules and ability to judge consistently by International Referee Lim Teong Chin.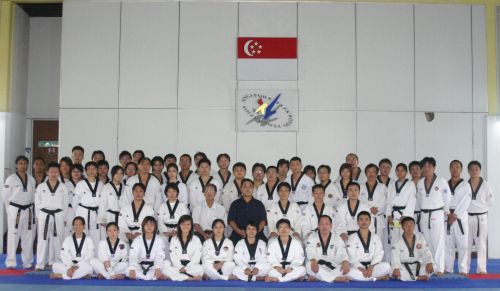 Did all of them do well?
Said the Chairman of the Board of Referees, International Referee Steven Soh: "Based on the report and results I got, I pleased to say that all of them deserved their qualification. I am impressed to note that all of them were serious in their training and had shown the discipline befitting of their status as referees."