5 June 2010 was a red-letter day for Ethan Wong Kiaxu. It was the day he collected his Special Achievement Award at the 8th Dyslexia Association of Singapore Graduation & Achievement Awards Ceremony 2010.
Ethan was recognized for his outstanding level of commitment and a strong determination to succeed in sport. And succeed he did in taekwondo, a sport he not only loved but also excel. He is a 1st poom belt holder and emerged tops in his belt category for two consecutive years in the National Poomsae Competition.
The Anglo-Chinese School (Junior) student is one of the three recipients for the award.
Ms Ho Peng, Director-General of the Ministry of Education and the Guest of Honour for the event, presented the awards.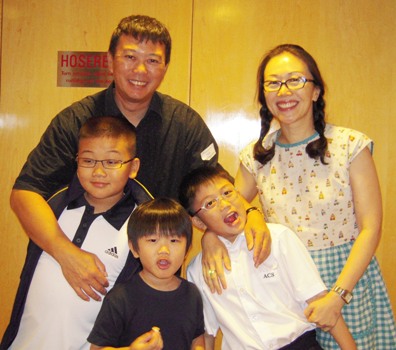 His parents, William and Michelle together with his 2 brothers, were present to share his joy.
Congratulations, Ethan!