Six families in one club, Ignite Taekwondo, found taekwondo an excellent activity to strengthen parent-child relationship while having fun engaging in the innovative training program.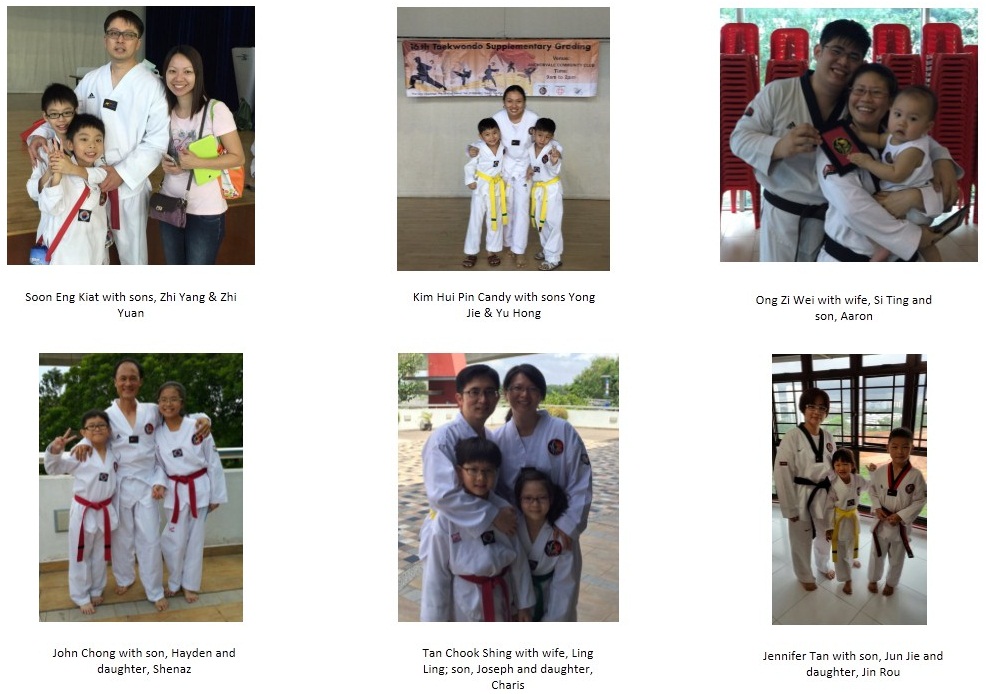 Said Jason Tan Wei Leong, the club chief coach, "I am pleasantly surprised that my training centre is able to attract so many families to the sport. It is good for parents to train with their children as they can support one another.
"Furthermore, the parents can understand the challenges of the sport and will not have unreasonable expectations from their children."
There are of course other advantages for the parents to join their children. Instead of watching their children train or whiling away their time, they can have their daily dose of exercises to not only keep themselves mentally and physically fit but also acquire self-defense skills.
They can also monitor the progress of their children first hand and support the instructors' efforts of inculcating taekwondo values in their children.
The Singapore Taekwondo Federation urges all club leaders to promote taekwondo for the families and challenges them to do better than Ignite Taekwondo.